The Nikon D5600 is a camera that you can do a great deal with as an amateur photographer. This SLR camera is just as easy to use as the slightly cheaper D3400, so you can also buy it as a starter camera. But the Nikon D5600 offers a few important extra options, which you will enjoy in daily practice.
A turning and tilting screen seems like a "nice to have" camera feature, but it's a "must have" for selfies, high and low perspectives and/or video.
Those extra options also ensure that a Nikon D5600 can grow with you for longer. The D5600 has a turning and tilting screen. That's great for shots from high or low viewpoints and actually indispensable for the better selfies. Such a screen is also very nice for filming. And the D5600 also has automatic dust removal. That is missing from the Nikon D3400. And that prevents a lot of heartaches in your pictures and a lot of hassle to get the sensor clean again. The D5600 has an excellent 24-megapixel sensor without anti-aliasing filter, which ensures very good image quality. The autofocus is fast, and you can film in Full-HD with pretty good image quality and at different shooting speeds. Admittedly, the AF is slower during video, but many people prefer manual focusing for video, because it prevents the camera from unexpectedly trying to adjust the focus during a more or less static recording. Sharing images is easy via the energy-efficient SnapBridge, which can automatically send photos to your phone or tablet. The D5600 has a Nikon F mount, which basically means all Nikon lenses from 1959 onwards will fit. Of course, it's advisable to equip a modern camera like this with lenses that match it. These are our favorites for the Nikon D5600:
Best LENSES FOR Nikon D5600:
HOW DO WE CHOOSE THE BEST LENSES FOR A NIKON D5600?

The Nikon D5600 is a great choice for starters as well as more experienced amateur photographers. The camera offers a lot of quality and options, and with the right lenses, you can get the most out of it as well. Photographers who opt for a D5600 instead of a D3400, for example, probably do so for those extra capabilities. In the lens recommendation, we therefore offer a slightly wider range than, for example, with the D3400. The D5600 is also in a slightly higher price segment, and that also makes the selection of matching lenses broader.
HOW HAVE THESE LENSES BEEN SELECTED FOR THE NIKON D5600?
The lenses we recommend are ones that we have reviewed ourselves. And we have reviewed more than 100 lenses that are suitable for the D5600.
In the choice of lens for the D5600, we looked at lenses that score well, but – like the D5600 – are compact, light and reasonably affordable. Compared to our lens recommendation for the Nikon D3400, the lenses we recommend for a Nikon D5600 are sometimes slightly larger and/or more expensive, so if you have a D5600 but are looking for a budget lens, check out our Nikon D3400 lens recommendation. In general, we choose lenses that have been specially designed for the DX sensor of the D5600. Nikon also makes lenses for full-frame sensors, and in our article with the best lenses for the Nikon D7200 or D7500, we keep in mind that you may make the switch to a camera with a larger FX sensor. Nikon calls lenses for full-frame cameras FX lenses. They are often so much more expensive and bigger than DX lenses that we don't find them ideal for the D5600, for those reasons. But there are exceptions, certainly with the fixed focal points. If you want to know which other lenses we have reviewed and how they scored, check out our list of more than 300 lenses.
THE BEST ZOOM LENSES FOR THE NIKON D5600
Fisheye: Tokina 10-17mm f/3.5-4.5 AT-X 107 AF DX Fisheye
The Tokina 10-17mm AT-X is a very solid, affordable, frame-filling fisheye. Of course, you buy a fisheye to get as much in the picture as possible, but you can even zoom with it if you think there's really too much in the picture at 10mm. This is ideal especially for underwater photography, where these kinds of lenses are also frequently used. The lens is quite sharp, but does not have an autofocus motor. On the D5600, that means that you have to manually focus. The depth of field, however, is so big, thanks to the short focal lengths, that this is hardly a problem. 
WIDE-ANGLE ZOOM: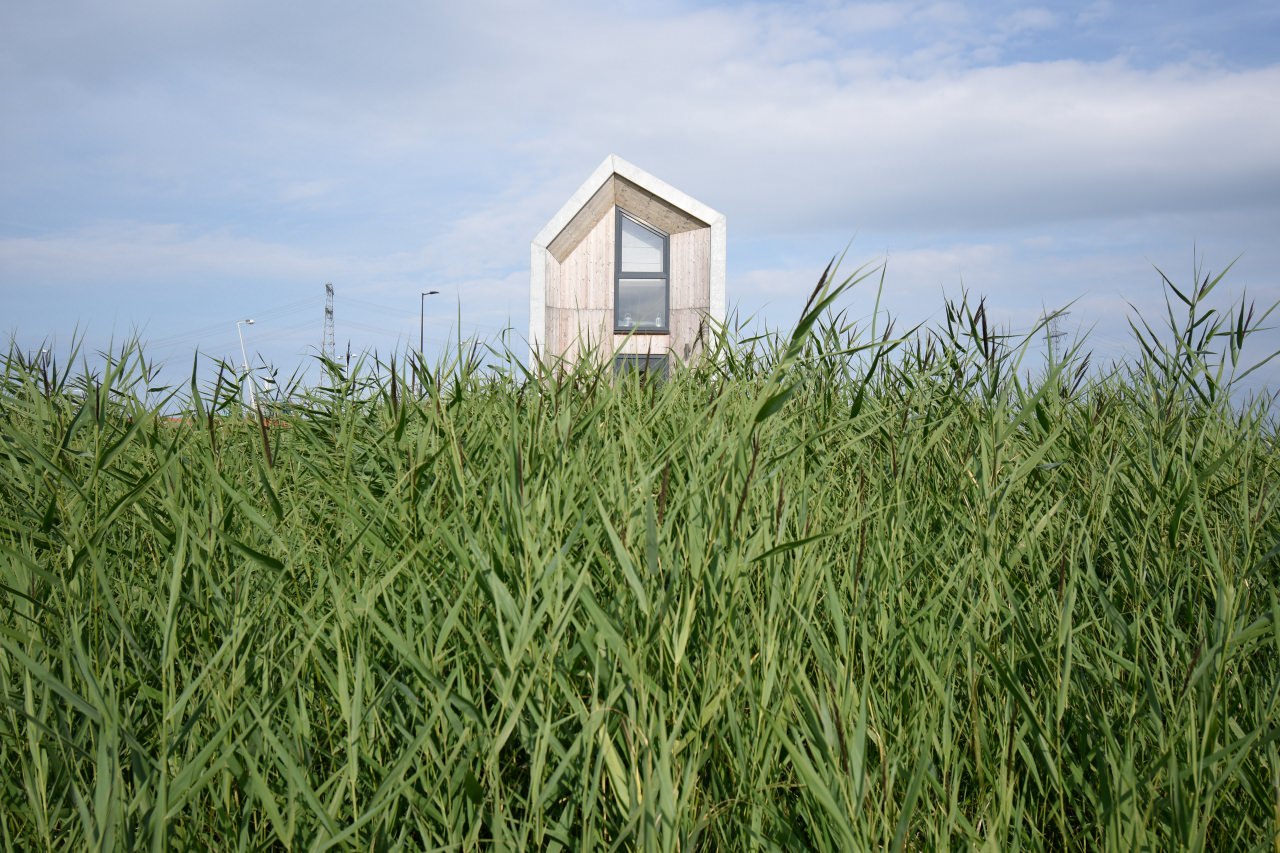 Nikon AF-P DX 10-20mm F4.5-5.6G VR
The Nikon AF-P DX 10-20mm F4.5-5.6G VR is a light, small and affordable wide angle. The housing is largely made of plastic, as is the mount. This is therefore not a lens for professional use. But the image quality is good. The autofocus is quiet and (important for video) quiet. This lens also has built-in image stabilization. Because of that image stabilization, you can also make good, sharp photos in low light. And that 10mm setting offers a lot of wide angle, so you also get a lot in frame in small spaces. There are only a few zoom lenses with such a short focal length, let alone in this price range. The AF-P DX 10-20mm is therefore a very logical choice for the D5600.
Kit lens & standard zoom: Nikon AF-P DX NIKKOR 18-55mm f/3.5-5.6G VR
This lens is inexpensive, light and stabilized. And even if the price is low, especially if you buy it with the camera, the sharpness is very good. You will not soon find something better in this range. This is the basic zoom lens if budget is very important to you. If you want higher brightness or a bigger zoom range, see below for the standard zoom upgrade or the travel zoom.
UPGRADE FOR STANDARD ZOOM: Sigma 18-35mm f/1.8 DC HSM A
Nikon has, especially for amateur photographers, a great series of Nikon AF-S fixed focal-lens lenses with a f/1.8 brightness (20mm, 24mm, 28mm, 35mm, 50mm, 85mm), which in our tests without exception score high in terms of price-to-quality ratio. An absolute must for low-light photography is the Sigma 18-35 mm f/1.8 Art. Not only does this lens perform remarkably well in backlight, which is very important in concert photography or night photography, this exceptionally bright Sigma zoom lens also scores better than most lenses with an equivalent focal point in terms of optical properties. Add to that the fact that the Sigma 18-35 mm f/1.8 is built like a tank, and you probably understand our choice.
TELEPHOTO zoom: Nikon 55-200mm f/4-5.6G ED AF-S DX VR II
This Nikon 55-200 mm telephoto zoom combines a nice telephoto range with low weight, low price and decent quality. It is beautifully in balance on the D5600, and the value for money is completely in line with the camera. Soon our test of the Nikon DX AF-P 70-300 mm f/4-6 will appear, with a quieter (important for video) and faster AF and a comparable price.
Super telephoto zoom: Sigma 150-600mm f/5.0-6.3 DG OS HSM Contemporary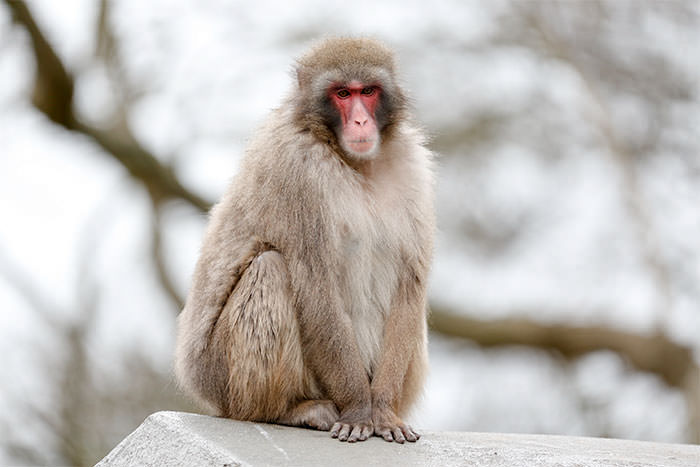 If even 200mm is not enough telephoto lens to get a subject sufficiently large on the picture, then you are looking for a super-telephoto zoom. For a super-telephoto zoom like this Sigma, you are a going to spend a bit more than for a camera like the D5600. But for such a huge range, this Sigma is still quite inexpensive. But we are not recommending it just because of the price. In this segment, the Sigma 150-600 is also one of the best zooms, and the weight and dimensions are also bonuses. If you like to photograph in nature, this is the lens to get those little birds recognizable and sharp in frame.
Super-zoom: Nikon AF-S DX Nikkor 18-140 mm f/3.5-5.6G ED VR
Super-zooms rarely perform really well, but this Nikon offers quite decent picture quality. If you really want an all-in-one lens, then this 18-140mm is a good choice, with a big range and decent brightness. There are zooms with an even bigger range than this 18-140 mm Nikkor, but the bigger the range, the more you give up in image quality. This Nikkor is a nice compromise. 
THE BEST FIXED FOCAL LENGTHS FOR A NIKON D5600
You cannot zoom with a lens with a fixed focal length. But "every disadvantage has its advantage," as Johan Cruijf said. Fixed focal lengths are almost always brighter than zooms and sometimes even a great deal brighter. The 35mm standard lens we recommend below is about three stops brighter than the standard zoom. This gives you a nicer bokeh when you photograph at full aperture, and you can also make beautiful sharp shots with much less light. Furthermore, fixed focal lengths generally have a much better image quality than comparable zooms in terms of price. 
Standard: Nikon AF-S DX NIKKOR 35mm f/1.8
A standard lens technically has a focal length that is approximately equal to the diagonal of the sensor. For full-frame that's about 50mm; for DX that's 35mm. A standard lens gives a perspective that is roughly the same as what we see with our eyes. You thus don't get the exaggerated spatial effect of a wide angle or the typical flat effect of a telephoto. Everything looks very natural with a standard lens. In general, standard lenses are qualitatively very good and pretty bright, and this 35mm is no exception. As a result, a light and small fixed focal length lens like this 35mm should not be missing from any camera bag. With a lens like this, you get the maximum image quality from your sensor, and it saves your butt when there isn't enough light to be able to shoot with your zoom.
Macro: Nikon 40 mm f/2.8G AF-S DX Micro Nikkor
Nikon makes other good macros, but they're all a lot more expensive and bigger than this 40mm Micro Nikkor. The 40mm f/2.8 fits well with the D5600 and is a nice first step into the macro world. You can really shoot 1: 1 with it, although with a relatively short focal length like this remember to take into account that you have to get very close to your subject. If you want to use it mainly for small creatures like jumpy insects, then a longer focal length is better. Take a look at our lens recommendation for the D7500. The image quality of this 40mm is, as with almost all macros, really good.
Bokeh: Nikon AF-S Nikkor 85mm f/1.8G
This 85mm f/1.8 can also be used on a full-frame FX camera, and on full-frame, 85mm is an ideal focal length for portrait photography. On a DX camera like the D5600 with its 1.5x crop factor, this 85mm works more like a 125mm, and that's a relatively long focal length for portraits. A 60 or 70mm lens would be slightly better, but Nikon doesn't make them in this brightness. That long focal length in combination with the high brightness ensures that the background in portrait photographs is beautifully blurred. The sharpness of this lens is very high, and the price is nice for such a great lens. Perhaps you often practice your hobby in low light, such as theater photography or concert photography. Then the Tamron 85 mm f/1.8 (which like the Nikon 85 mm f/1.8G works on an FX camera), because of the built-in image stabilization, is an attractive alternative.