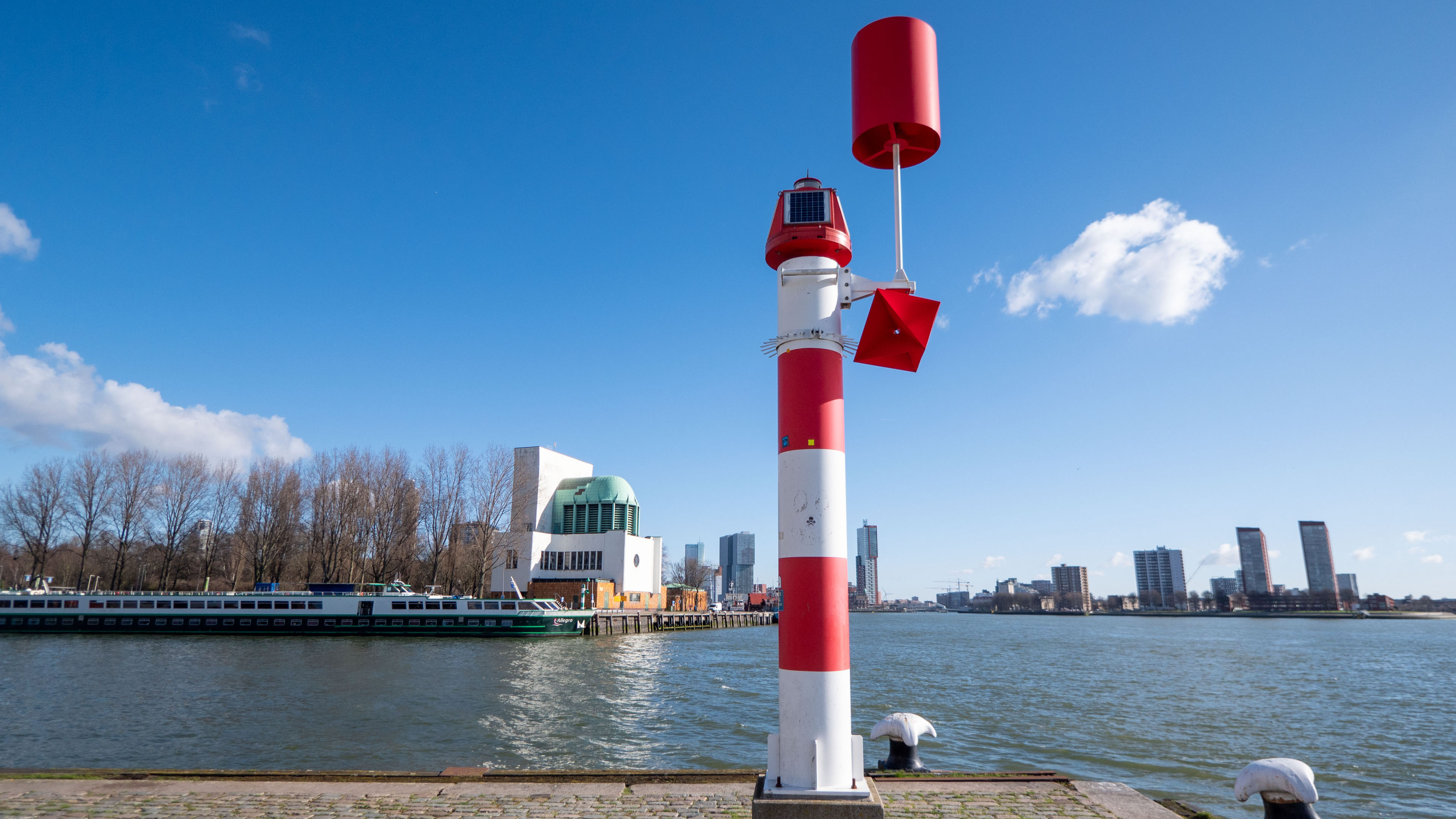 The Panasonic Leica DG Summilux 9mm F1.7 is a lightweight and compact wide-angle with high brightness. This alone makes it an attractive lens for vloggers. And finally, for Micro Four Thirds, there is also a compact, bright super-wide angle with autofocus that you can put regular filters on. That, too, is very nice.
TESTRESULTS Panasonic Leica DG Summilux 9mm F1.7:

PRO'S

CONS

Bright 

Good sharpness (centre)

Compact and lightweight

Screw filters usable

Quick autofocus

Sharpness in the corners is a bit less

No image stabilisation

On Olympus sensitive to backlighting
The Panasonic Leica DG Summilux 9mm F1.7 is an ideal lens for vloggers.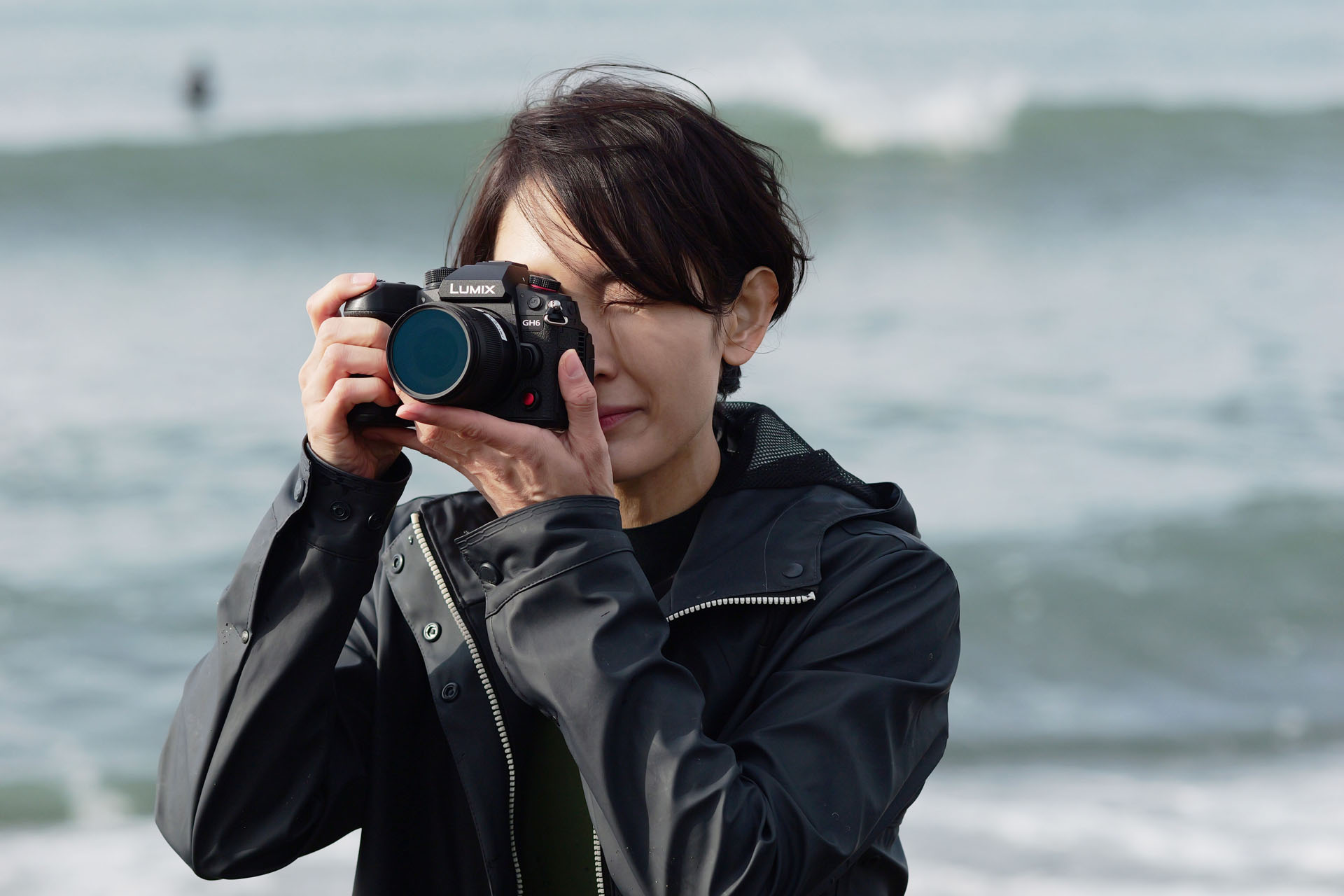 Introduction
The Panasonic Leica DG Summilux 9mm F1.7 is a lens we have long wondered why neither Panasonic nor Olympus had it yet. Up to around 12mm (24mm equivalent), there is plenty to choose from, in various brightnesses and price ranges and in both zooms and fixed focal lengths. Below that, you only have a choice of four zoom lenses. These are either not bright, or quite hefty and firmly priced. The only choice in fixed-focal super wide-angles with reasonable brightness so far were Laowa's 10mm F2 and 7.5mm F2. However, those do not have autofocus. The new Panasonic Leica DG Summilux 9mm F1.7 has it all: light, bright, autofocus and also cheaper than both Panasonic and Olympus' wide-angle zooms and Laowa's wide-angles.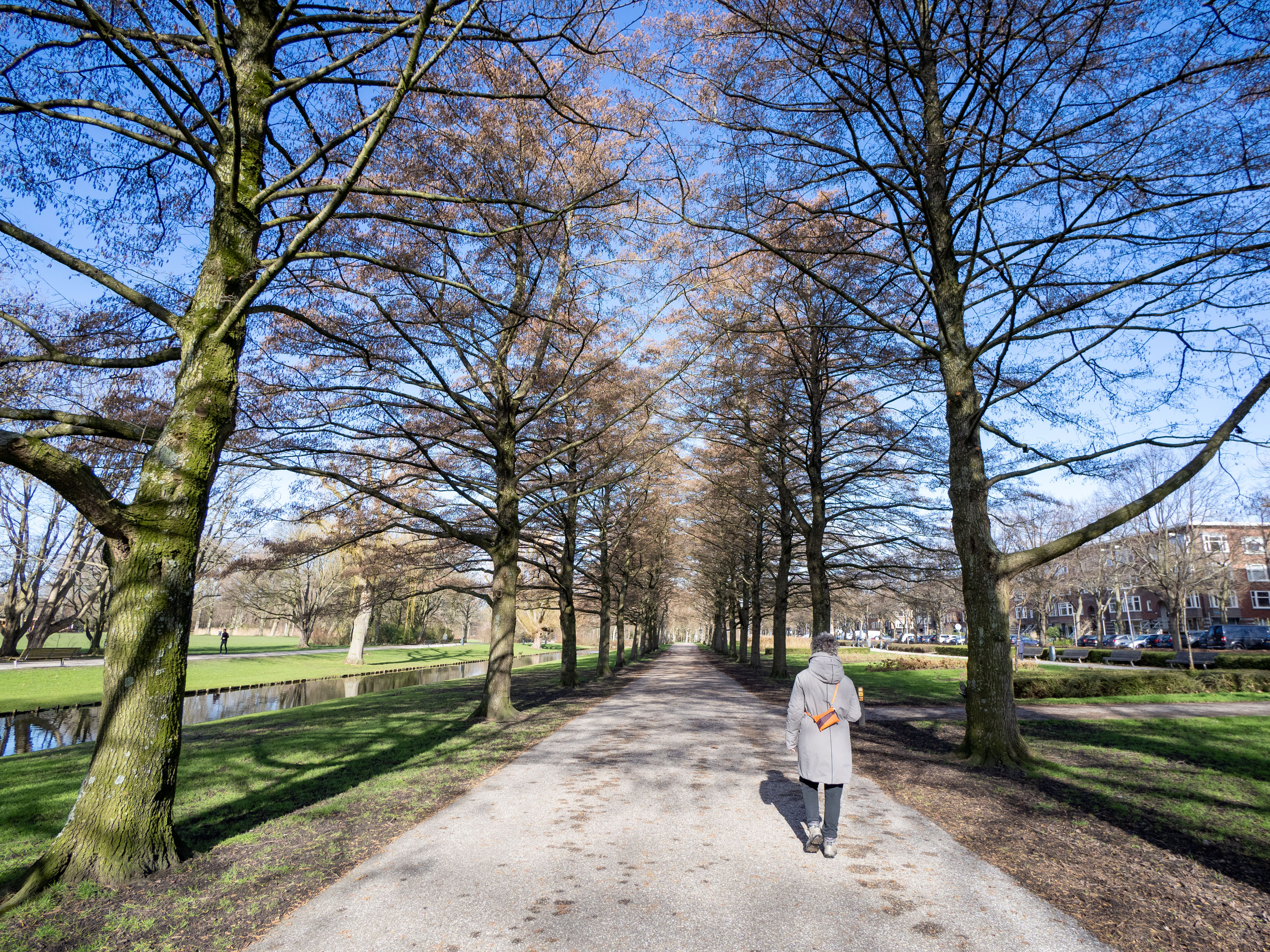 Perfect for vlogging
This lens is therefore going to be a big hit among vloggers, for sure. For vlogging, a 12mm on Micro Four Thirds is really the least you want to have. But on cameras that have a crop factor, like the Panasonic G100 which is specifically designed for vlogging, that is already not enough.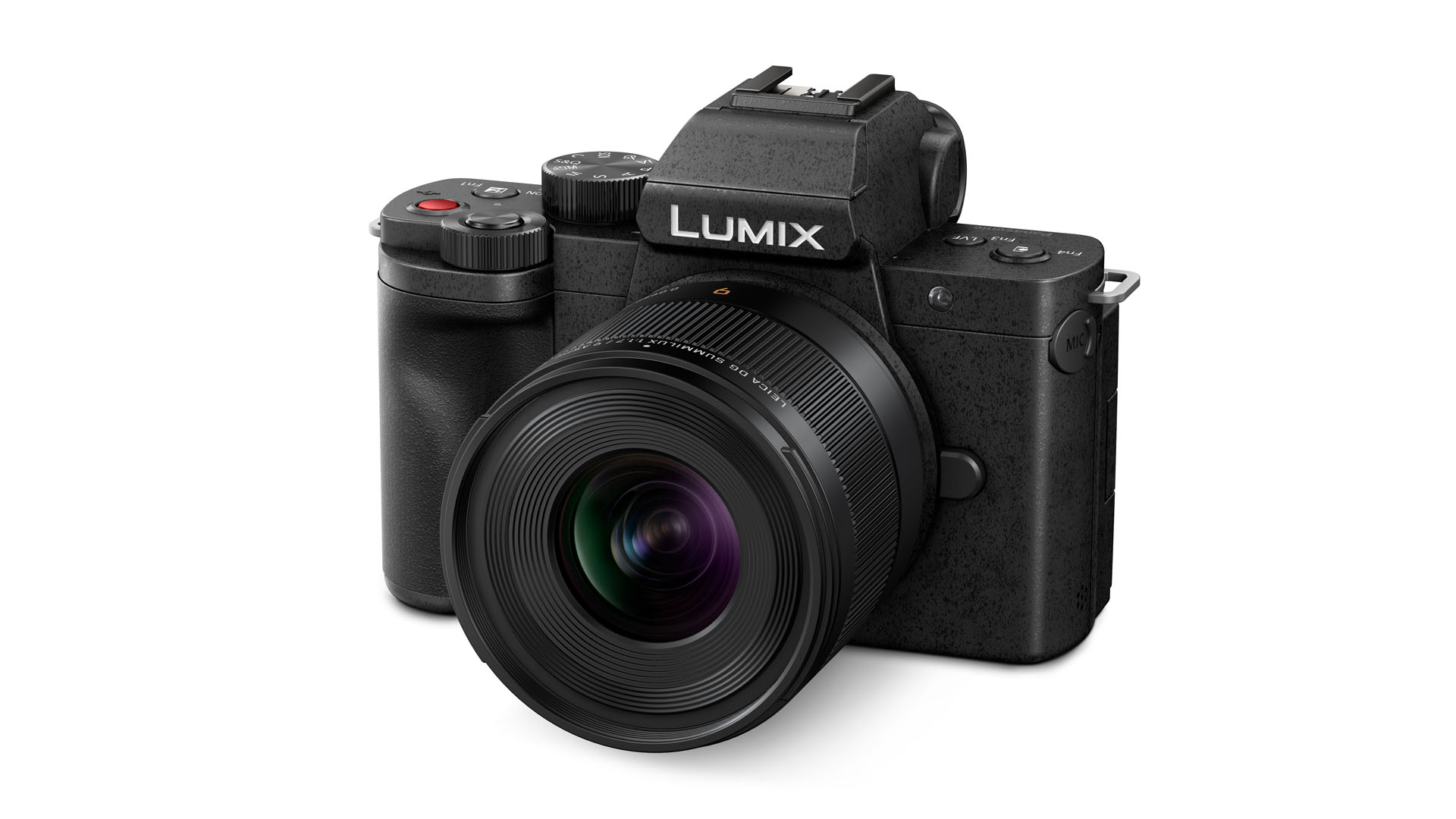 On cameras that do use the entire sensor and thus the entire field of view of your lens for video, a little more wide angle is also nice. Then you get more space around your head and see more of the surroundings. Furthermore, as a vlogger, you also want decent brightness, so you get some blur in the background. This gives your image depth and makes the background a little quieter. And finally, for vlogging, of course, you also want the lens to be nice and light, because walking with a heavy camera at arm's length gets tiring quickly. So that is exactly what the Panasonic Leica DG Summilux 9mm F1.7 all offers. One thing the lens lacks, however, is image stabilisation. Almost all cameras from Panasonic and Olympus have that in the body and with a 9mm it works perfectly. However, the camera that could benefit the most from a 9mm, because of the large crop in 4K video in particular, is the Panasonic Lumix G100. And let that camera also have no stabilisation in the body. So that camera with this lens is not a good combination. So it is clearly time for a G100 version II, without crop and definitely with stabilisation.
Versatile
Just because this is a lens ideal for vlogging doesn't mean you can't use it for other subjects. This is also a very fine lens for travel photography and landscapes. Its high brightness means you can also use it well in low light, and for landscape photography, it's nice that it fits standard 55mm filters. With a weight of 130 grams and a length of just over 5 cm. there is of course no reason not to take a lens like this with you. It is weatherproof and frost-resistant down to -10 degrees Celsius.
Construction
The Panasonic Leica DG Summilux 9mm F1.7 is nice and compact, at 52mm. It is also lightweight, at just 130g. Of course, that means the lens has a plastic body. The bayonet is metal, though, and the lens is also well dust- and splashproof and frost-resistant down to -10 degrees Celsius.
The only control is the wide focus ring. There is no aperture ring or focus lock button. One peculiarity of the aperture, however, is that it is in fact stepless. If you adjust the aperture during filming, you don't get a gradual change in light, but a gradual .The Panasonic Leica DG Summilux 9mm F1.7 has no image stabilisation and thus no switch to turn it on or off.
The optical design consists of 12 elements in 9 groups. The lens has 2 aspherical elements, 2 ED and 1 UHD elements. The aperture has 7 blades and the filter size is 55mm. The Panasonic Leica DG Summilux 9mm F1.7 comes with a lens hood.
Focus
The Panasonic Leica DG Summilux 9mm F1.7 has a quick autofocus motor that drives at a frequency of 240 times per second. This makes focusing very direct for photography and very smooth for video. The lens is also designed to have little focus breathing. Manual focusing can be either non-linear or linear. On the Panasonic GH6, the focus stroke of the linear manual focus can even be programmed in 30-degree increments from 90 to 360 degrees. In practice, the autofocus is not only very quick, but also silent.
The shortest focusing distance is less than 10 centimeters. That means you are then very close to the subject with the front lens. The maximum magnification you can get at that short distance is 0.25x.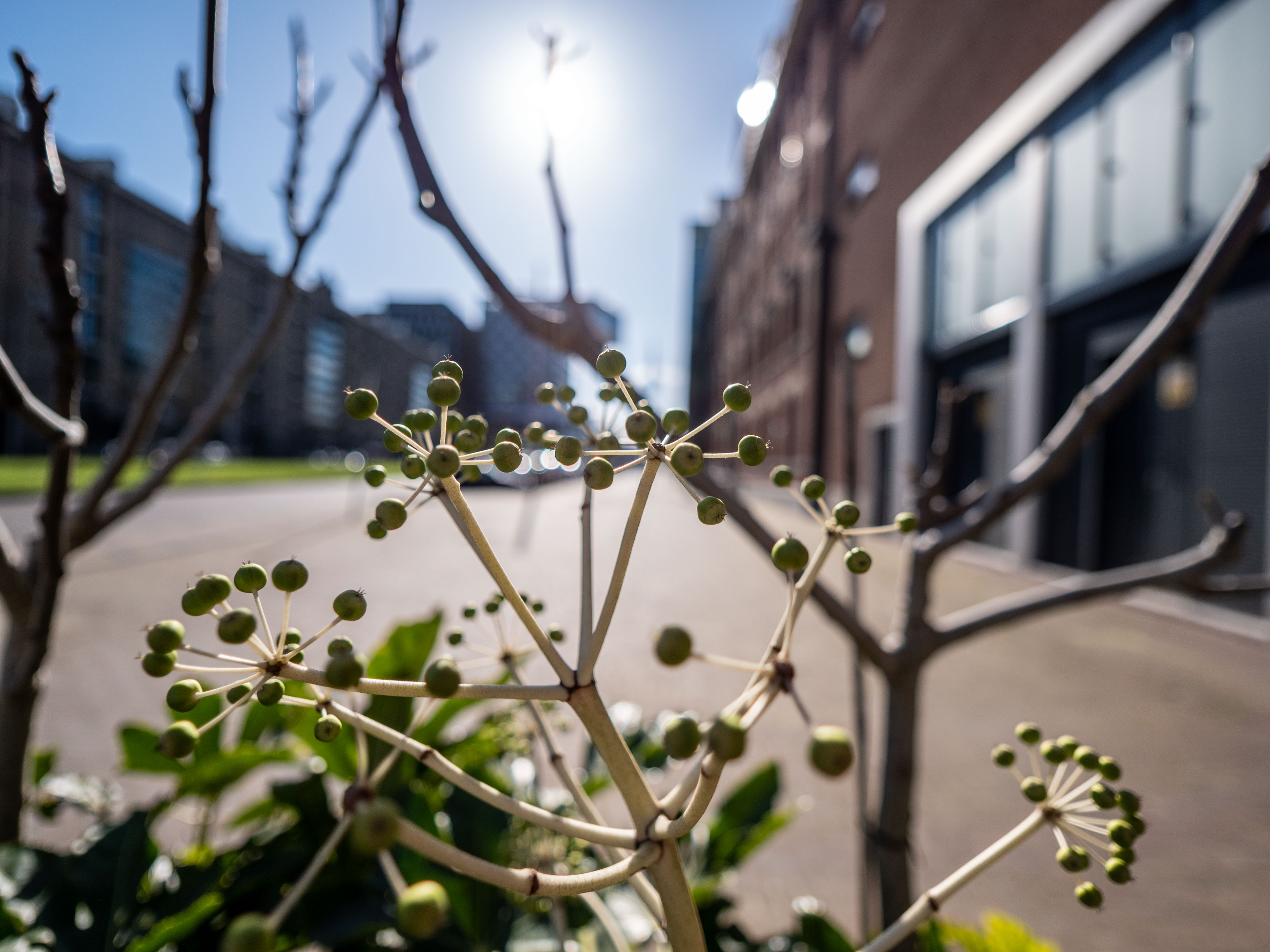 As you are allowed to double this compared to full frame due to the small sensor, the magnification is 0.5x (full frame equivalent) or 1:2. So you can use this lens as an ultra-wide-angle macro. You will probably need a ring light in front of the lens to properly illuminate the subject.
Image quality
The MTF curve of the Summilux 9mm F1.7 already shows good center sharpness at full aperture, but also a clear gradient towards the corners. For vlogging, sharp corners are not that important. But for landscape photography, you naturally want an image that is sharp from corner to corner. However, the properties represented by the MTF curve are also seen in practice. At full aperture, the center is already very good, but the corners clearly lag behind. Decreasing the aperture doesn't make much difference for the center sharpness, but it does significantly improve the sharpness of the corners. These are clearly much better at F4 than at F1.7. However, the corners never become as sharp as the center. If you are looking for a lens for (landscape) shots with high sharpness from corner to corner, you might be better off with, say, the Panasonic 8-18mm F2.8-4 Or the Olympus 7-14mm F2.8. However, these are more expensive, larger, heavier and the Olympus cannot be used with screw filters. Another option is the Laowa 20mm F2. While that one has no AF and considerable vignetting (without corrections), it is clearly sharper in the corners.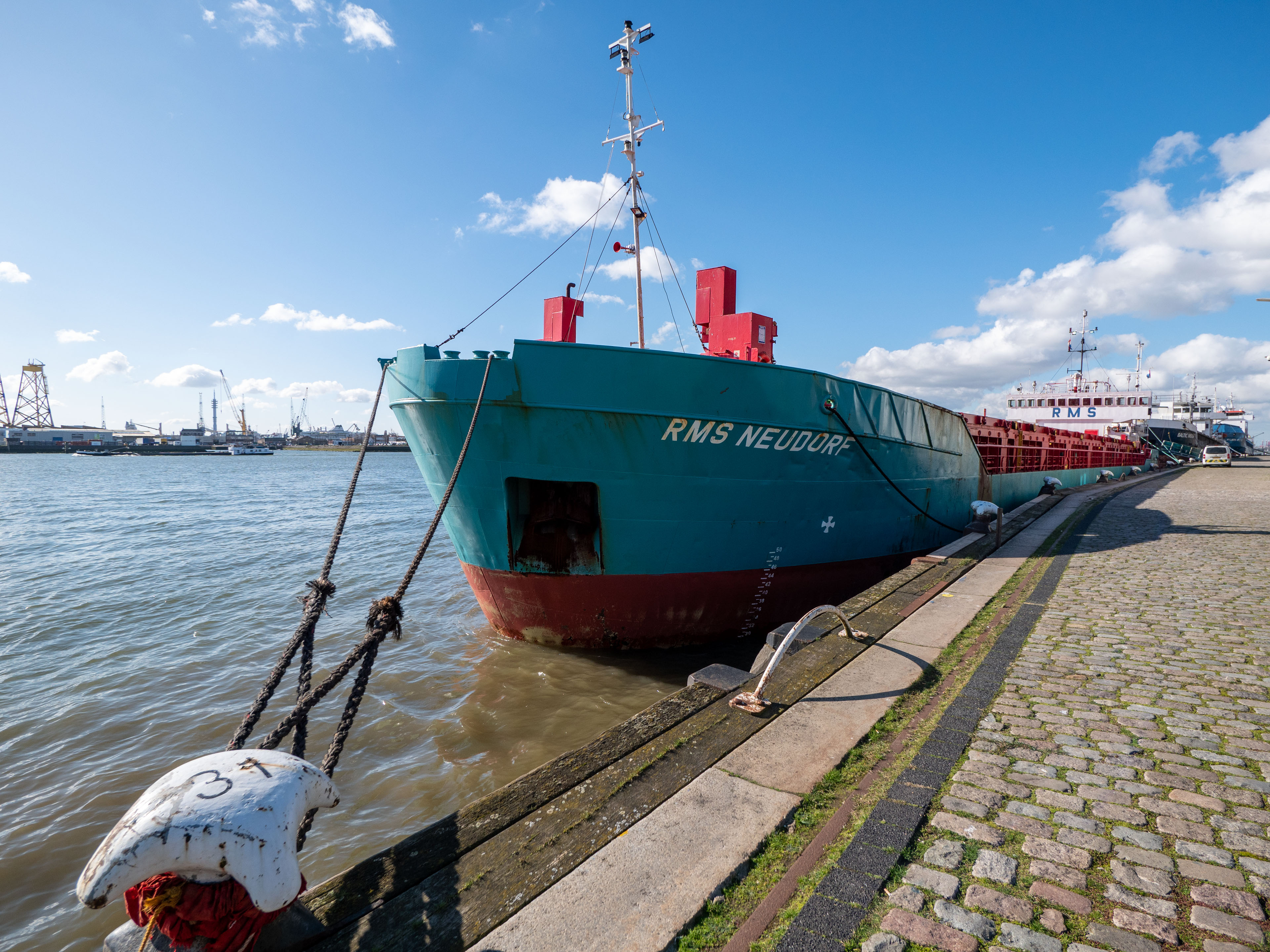 The Summilux 9mm F1.7 shows nice contrast and good colour reproduction. Chromatic aberrations are minimal and only visible in the extreme corners. The lens suffers slightly from longitudinal chromatic aberrations (where magenta colour blurs usually occur in the blur in the foreground and green blurs in the blur in the background). You only see these kinds of aberrations when shooting at large apertures and they disappear with aperturing.
Sun stars are quite nice with this 9mm, thanks in part to the 7-blade aperture. The rays do fan out slightly, but they are nicely sharp. You have virtually no loss of contrast with this lens when shooting against the sun, and also very few reflections in the lens. At least, as long as you use this lens on a Panasonic camera. We photographed with the 9mm on both a Panasonic G9 and an Olympus E-M5 III, and with the Olympus we regularly saw a kind of rainbows in the image on the other side of where the sun was. Even when the sun was just out of focus, they appeared. Olympus and Panasonic use different filters for the sensors and therefore have different coatings to match. Most Panasonic lenses do just fine on Olympus and OM-System cameras, but the Summilux 9mm F1.7 is one of those exceptions that unfortunately cannot be used well on Olympus bodies because of this.
Distortion is not really a problem with this lens thanks to lens corrections. Vignetting is also fairly minimal, at least, for a bright wide-angle. If you look closely, it is visible over almost the entire aperture range, but the amount of vignetting is small and what is left after lens corrections are easy to remove, if you want to.
| | |
| --- | --- |
|   | Panasonic Leica DG Summilux 9mm F1.7 |
|   | specifications |
|   |   |
| field of view (diag) | 100° |
| sensor format | Micro Four Thirds |
| min. setting distance | 10 cm |
| filter diameter | 55 mm |
| diaphragm blades | 7 |
| image stabiliser | no |
| dimensions (dxl) | 61×52 mm |
| weight | 130 gr |
| bayonet connection | MFT |
| details | Bright |
| importer | |
| retail price | $ 447,- |
|   |   |
| separating power/10 | 8 |
| contrast/10 | 9 |
| chromatic aberration/5 | 5 |
| distortion/5 | 5 |
| vignetting/5 | 4 |
| autofocus/5 | 5 |
| overradiation/5 | 5 |
| implementation/10 | 8 |
|   |   |
| final rating | 8.9 |
Conclusion Panasonic Leica DG Summilux 9mm F1.7
This is oddly enough the first fixed-frame super wide-angle with AF for MFT
It is strange but true: the oldest mirrorless system now has its first fixed-frame super-wide angle with autofocus. We had to wait a very long time for it, but then the Panasonic Leica DG Summilux 9mm F1.7 is quite a nice lens. It is light, bright and compact. For filmmakers and vloggers, this is a very good option because you can easily use ND and Vari-ND filters. The autofocus is excellent and the lens can also focus very close. The image quality is very good for video, but for demanding photographers the sharpness in the corners might leave something to be desired. We find the price certainly consistent with the quality on offer.