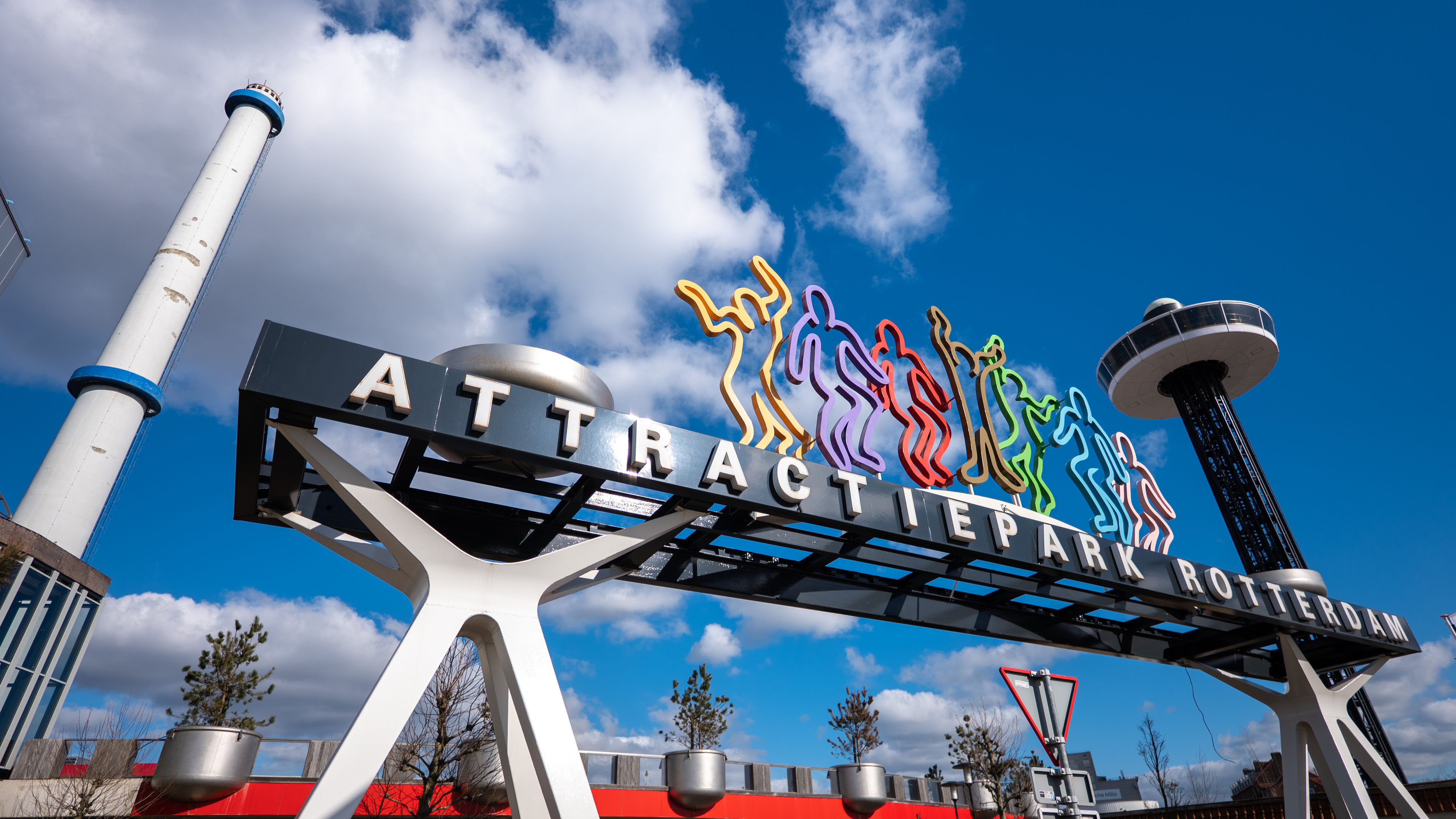 The Panasonic Lumix S 18mm F1.8 is Panasonic's largest wide-angle fixed focal length. It is also bright, compact and lightweight and easy to combine with Panasonic's other fixed focal length F1.8 lenses.
TESTRESULTS Panasonic Lumix S 18mm F1.8:

PRO'S

CONS

Good image quality

Bright

Wide field of view

Suitable for video
The Lumix S 18mm F1.8 is Panasonic's most wide-angle fixed-frame lens for 35mm cameras.
Introduction
The Panasonic Lumix S 18mm F1.8 is Panasonic's fifth fixed-frame lens for its S cameras with a luminosity of F1.8. The other four lenses are the Lumix S 24mm F1.8, the Lumix S 35mm F1.8, the Lumix S 50mm F1.8 and the Lumix S 85mm F1.8. Thus, this Lumix S 18mm F1.8 is the most wide-angle of the five and has a 100-degree angle of view on Panasonic's 35mm cameras. This opens up new possibilities for this lens. This lens is not only great for landscape photography or architecture, but certainly also for filming and vlogging.
Especially for vloggers, this is a very welcome focal point. The wide angle of view ensures that you, the vlogger, don't get too big of a picture yourself, but you do get plenty of surroundings in the frame. Thanks to the high brightness, you can film with little depth of field. This allows the vlogger to stand out sharply against a blurred background. The other lenses in this series have very little focus breathing, and the same goes for this 18mm. That too contributes to the good performance of these S lenses for filming.
The Lumix S 18mm F1.8, for that matter, is not the most wide-angle lens for Panasonic's 35mm cameras. The Lumix S 16-35mm F4 offers a slightly more wide angle and the Sigma 16-28mm F2.8 DG DN  and 14-24mm F2.8 DG DN go a little further and are slightly brighter than the Lumix zoom, but much less bright than this Lumix S 18mm F1.8. Actually, the only thing missing on this 18mm, or perhaps on all lenses in this series, is an aperture ring that you can make clickless. That would complete these lenses for cinematographers. For photographers, of course, this does not play that role.
Construction
The Panasonic Lumix S 18mm F1.8 has roughly the same dimensions and weight as the other F1.8 lenses. In fact, it is exactly the same size as the 24mm F1.8 and only 30 grams heavier. So if you have the camera on a gimbal, you can change lenses without having to rebalance the gimbal. The lens has an AF/MF switch but then that is the only control besides the focus ring. When you see how suitable these lenses are for video, it's actually a shame that there is no aperture ring on them that can be made clickless, like Sony's G and GM lenses have.
The Lumix S 18mm F1.8 is weatherproof and, like the other lenses in this series, has a filter size of 67mm. The optical design consists of 13 elements in 12 groups and has no fewer than 3 aspherical lenses, 1 UED lens, 3 ED lenses and 1 UHR lens. Lots of exotic glass, in other words. The aperture has 9 blades for a round aperture. The lens comes with a lens hood.
Focus
Most Lumix S cameras do not use a phase detection system for focusing, but Panasonics DFD system based on contrast detection. This got better every generation. Faster readout, data processing and processors in the cameras mean that the system is moving more and more towards a phase detection system in terms of usability. However, some focusing search during filming will still sometimes be visible on cameras with DFD. We were also able to test this lens on the new Lumix S5 II with phase detection. Not only does the S5 II focus quickly and quietly with the Lumix S 18mm F1.8, but searching for the right focus during filming in C-AF is a thing of the past.
Many Panasonic lenses have very little focus breathing, and manual focus can be chosen between both linear and non-linear focusing. Non-linear focusing is fine if you want to focus very precisely, linear focusing if you want to make focus pulls. With linear focusing, a given stroke always causes the same change in focus. The number of degrees between infinity and near is even adjustable between 90 and 360 degrees in 30-degree increments.
The shortest focusing distance of the Lumix S 18mm F1.8 is 18 cm. The maximum magnification achievable with it is 0.20x or 1:5. Obviously not true macro, but still nice for close-ups.
Image quality
The MTF curves of the Lumix S 18mm F1.8 look good even at full aperture. In practice, we see the same picture. Even fine details are already rendered well in focus at full aperture, and that sharpness progresses only slightly towards the corners.
However, at full aperture there is some vignetting, making the corners a little darker and the contrast a little lower there. The vignetting already decreases slightly at F2 and from F2.8 onwards the vignetting does not improve any further and you don't suffer much from it in practice. The corners certainly do improve a little more. At F2.8 the image quality is actually already maximal.
Chromatic aberrations are virtually absent, and longitudinal chromatic aberration also suffers little with the Lumix S 18mm F1.8. Without corrections, the lens has solid barrel distortion, but with the corrections, the distortion is completely gone.
The lens also suffers very little from flare or contrast loss in backlight, and with a bit of aperture, you can get beautiful sunbursts with the Lumix S 18mm F1.8.
| | |
| --- | --- |
|   | Lumix S 18mm F1.8 |
|   | specifications |
|   |   |
| field of view (diag) | 100° |
| sensor format | Small image |
| min. setting distance | 18cm |
| filter diameter | 67mm |
| diaphragm blades  | 9 |
| image stabiliser | no |
| dimensions (dxl) | 74x82mm |
| weight | 340gr |
| bayonet connection | L mount |
| details | Good for video |
| importer | |
| retail price | $ 897,- |
|   |   |
| separating power/10 | 9 |
| contrast/10 | 9 |
| chromatic aberration/5 | 5 |
| distortion/5 | 4.5 |
| vignetting/5 | 4.5 |
| autofocus/5 | 5 |
| overradiation/5 | 5 |
| implementation/10 | 8 |
|   |   |
| final rating | 9.1 |
Conclusion test 
Panasonic Lumix S 18mm F1.8
The Panasonic Lumix S 18mm F1.8 is compact and versatile.
The Panasonic Lumix is a lens that is very versatile thanks to its wide angle of view and high brightness. It is also very suitable for both photography and video. The lens is fairly compact and light and can be easily combined with the other fixed-frame lenses in this series. The image quality is high, which also justifies the price. It is fairly hefty for an F1.8 lens, but the price is thus in line with its capabilities.