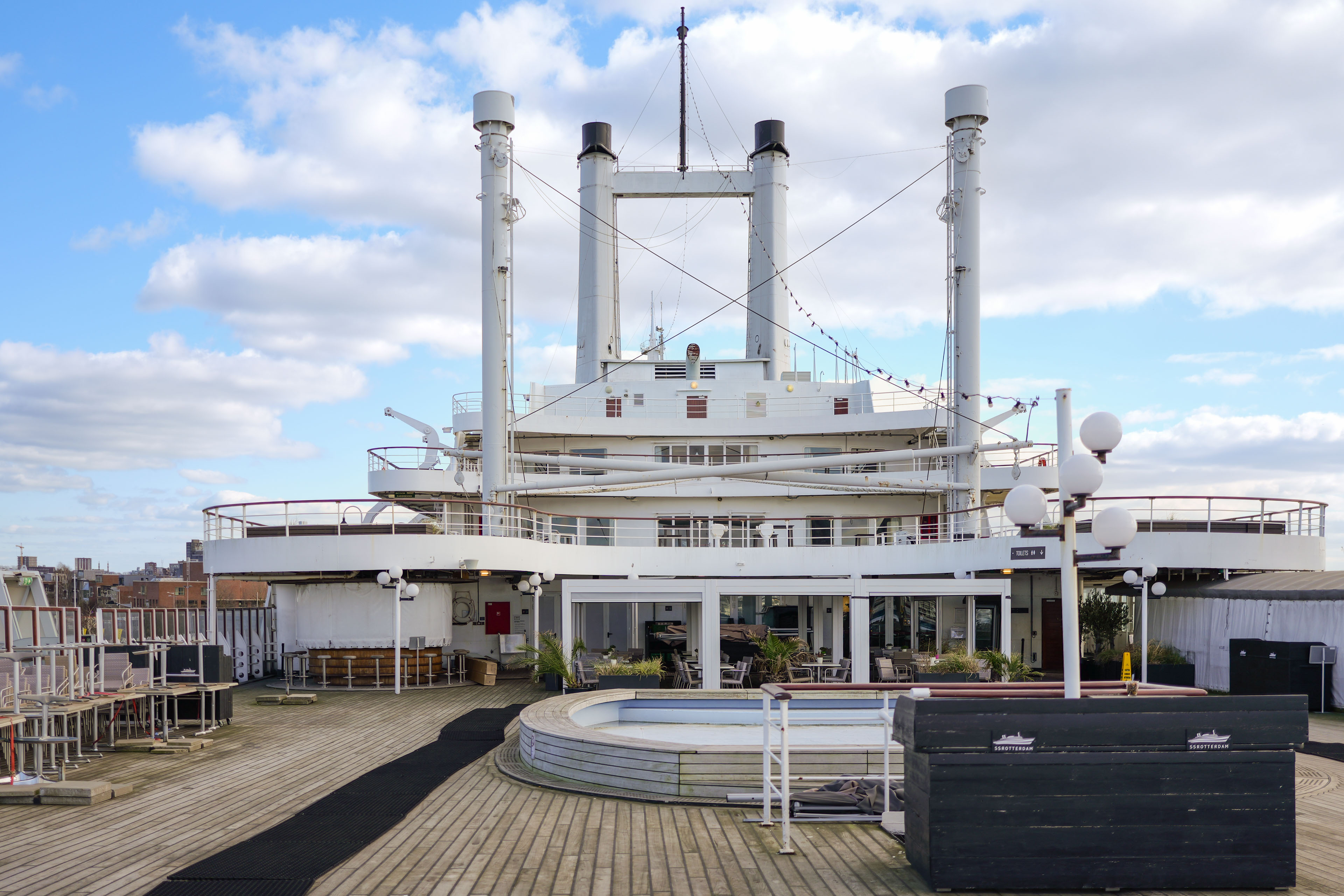 The Panasonic Lumix S 35mm F1.8 is the fourth lens in a series of fixed-frame lenses with this brightness. This lens has almost the same dimensions as the other three, which is partly why it is ideal for filmmakers.
TESTRESULTS Panasonic Lumix S 35mm F1.8:

PRO'S

CONS

Sharpness

Reasonably bright

Moisture and frost-resistant

No focus breathing

Lightweight

Not compact

Bit of vignetting and CA
The Panasonic Lumix S 35mm F1.8 nicely complements the existing range of 85, 50 and 24mm S lenses.
Introduction
35mm lenses are popular for reportage and street photography, for example. They are also very nice for portraits where you want to show a bit more surroundings. They are wide-angle, but not so wide-angle that you suffer from perspective distortion so characteristic of wider focal lengths.
The Panasonic Lumix S 35mm F1.8 is the fourth lens in a series of fixed-frame F1.8 lenses. The other three are the Lumix S 85mm F1.8, the Lumix S 50mm F1.8 and the Lumix S 24mm F1.8. The Panasonic Lumix S 35mm F1.8 fits well between these and complements the range.
Good for video
The Panasonic Lumix S 35mm F1.8 is a lens in the S-series. At Panasonic, that stands for the lenses with the highest standards. We have already tested some of the lenses in this series and their image quality is high. Like the other S lenses, the Panasonic Lumix S 35mm F1.8 is moisture and frost resistant, so it can be used in all conditions. The lens does not have image stabilisation, but can of course be used with the image stabilisation in Panasonic cameras. The Panasonic Lumix S 35mm F1.8 is especially suitable for video work, as it has virtually no focus breathing and because you can set that the manual focus should be linear.
Construction
The Panasonic Lumix S 35mm F1.8 is relatively light, weighing 295g. Panasonic recommends the lens as 'compact'. However, it is 7mm thicker and almost a centimetre longer than, say, the Sony EF 35mm F1.8. So it's not very compact, but it does have the same diameter as the other F1.8 lenses in this series and thus also the same filter size. This makes the lens easily interchangeable in a video set that uses follow focus. Despite using plastic for the body, the Panasonic Lumix S 35mm F1.8 is solidly built and features gaskets around all moving parts and is moisture and frost resistant. The lens has a pretty minimalist design, with a wide focus ring and an AF/MF switch being the only controls.
The optical design consists of 11 lens elements in 9 groups. For a 35mm, it is a complex design with three aspherical elements and three ED (Extra Low Dispersion) elements. The aperture has 9 blades for a circular aperture. The filter size is 67mm.
Focus

The Panasonic Lumix S 35mm F1.8 is of course compatible with Panasonics own DFD system for autofocus. This is a system based on contrast detection. On the latest Panasonic cameras like the S5 and the GH5 II, this works better than before due to faster processing. Combined with the S5, for example, the Panasonic Lumix S 35mm F1.8's focus can be corrected at a speed of 240 frames per second. This should greatly reduce the visible search for the exact location of the plane of focus.
We also tested the lens on the new Lumix S5 II with phase detection. On the S5 II, this lens focuses quickly and quietly, eliminating the back and forth searching that can sometimes be annoying with video in particular.
Linear
Manual focusing is possible with the Panasonic Lumix S 35mm F1.8 with both linear and non-linear manual focus. Non-linear means that the degree to which the focus changes depends on how fast the focus ring is turned. This allows you to focus very precisely. For filming, this is not useful. This is because you cannot make good, repeatable focus pulls in this mode. For this, a linear focus is much more convenient. The size of the focus pull is even adjustable per 30 degrees from 90 to 360 degrees. An added bonus for video work is that the lens suffers little from focus breathing. It is there, but not very emphatically. So you don't get a strong zoom effect when you shift focus. The shortest focusing distance is 24 cm. The maximum magnification achievable is 0.22x. That's average for a wide-angle like this.
Image quality
Center sharpness is visible. However, the sharpness gradient does set in quite quickly. Sharpness and contrast pick up considerably in the corners with just over a stop of aperture, and at F4 the corners are almost maximum, although they never quite reach the sharpness of the center. This improvement in image quality in the corners with aperture is also due to the reduction in vignetting.
At full aperture, some vignetting does show up, even with the lens corrections turned on, but it becomes significantly less with one stop of aperture and at F4 you practically don't bother with it anymore. On the Lumix S5 II, with the lens corrections turned on, you don't suffer from distortion and hardly any chromatic aberrations, although without corrections they are definitely present. Only in the extreme corners can you sometimes see some of it. In the blur, you can sometimes still see some longitudinal chromatic aberrations, where out-of-focus areas in the background get a slight green cast along the edges and in the foreground a magenta cast. This is not something that can be corrected with profiles or in software.
Backlight is something the lens has no trouble with. Even with the sun in the frame, there is no loss of contrast and internal reflections are hardly noticeable.
To create sun stars, you do have to aperture considerably and they don't get very sharp. The Panasonic Lumix S 35mm F1.8 gives a nice bokeh at full aperture with a nice gradient into a blur.
| | |
| --- | --- |
|   | Panasonic Lumix S 35mm F1.8 |
|   | specifications |
|   |   |
| field of view (diag) | 63° |
| sensor format | full frame |
| min. setting distance | 24 cm |
| filter diameter | 67 mm |
| diaphragm blades | 9 |
| image stabiliser | no |
| dimensions (dxl) | 74×82 mm |
| weight | 295 gr |
| bayonet connection | L mount |
| details | no focus breathing |
| importer | or /be |
| retail price | € 649,00 |
|   |   |
| separating power/10 | 9 |
| contrast/10 | 9 |
| chromatic aberration/5 | 4 |
| distortion/5 | 4 |
| vignetting/5 | 4 |
| autofocus/5 | 5 |
| overradiation/5 | 5 |
| implementation/10 | 9 |
|   |   |
| final rating | 8.9 |
Conclusion test Panasonic Lumix S 35mm F1.8
The Panasonic Lumix S 35mm F1.8 leaves little to be desired for photographers and underlines one of Panasonics strongest points: video.
The Panasonic Lumix S 35mm F1.8 is a logical addition to the current range of F1.8 S lenses. Of course, between 50mm and 24mm there was still quite a gap. The 35mm fills that nicely, offering reportage photographers one of the most popular focal lengths. The extra features further underline one of Panasonics strongest points: video. The adjustable, linear manual focus and the absence of focus breathing add to the appeal of this lens. That actually makes it a shame that the lens does not have a clickless aperture ring. That would make it an almost perfect cine lens altogether. For photographers, this lens leaves little to be desired, with good performance, nice brightness and excellent weather resistance. The price is in line with the quality on offer.