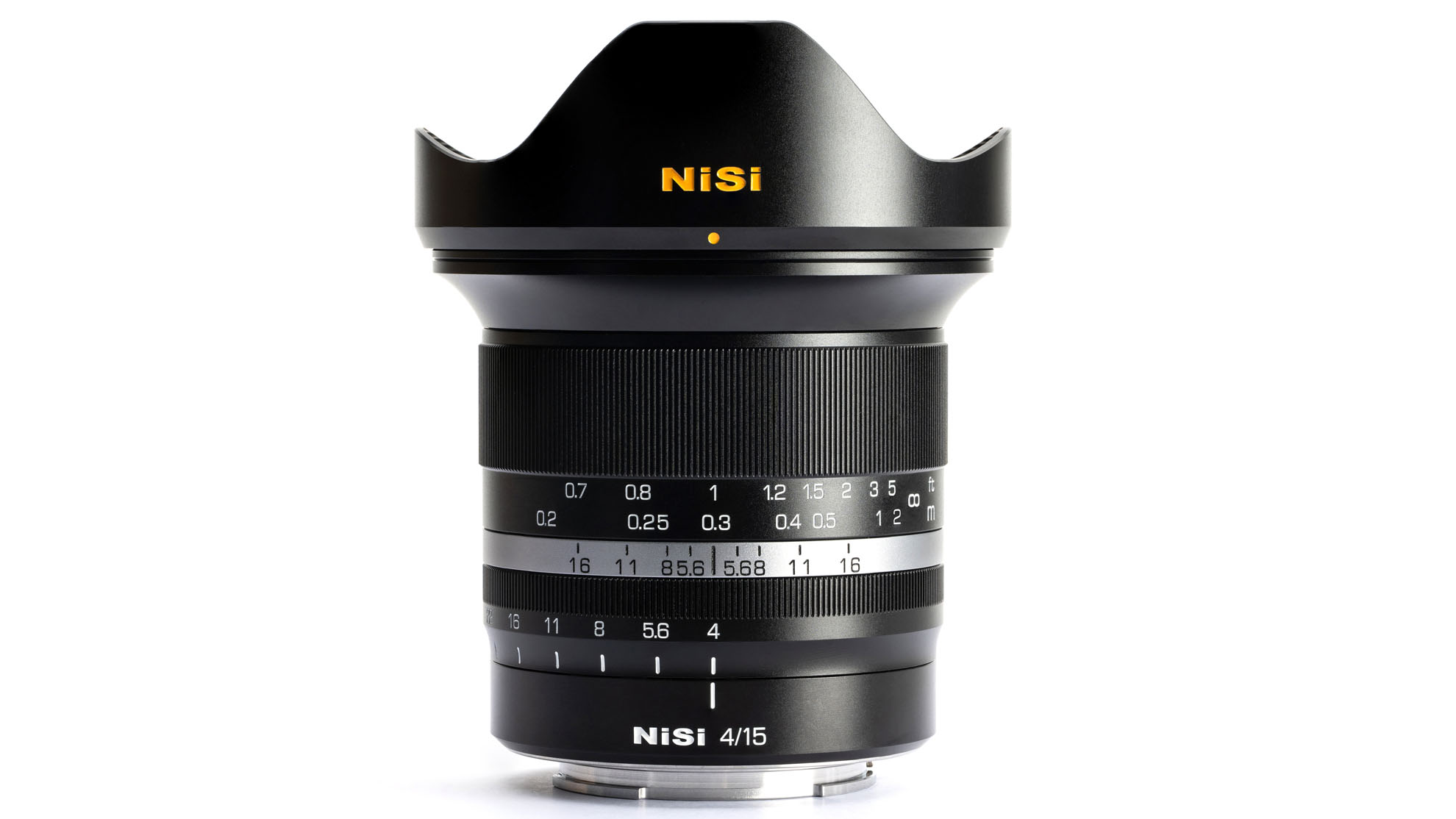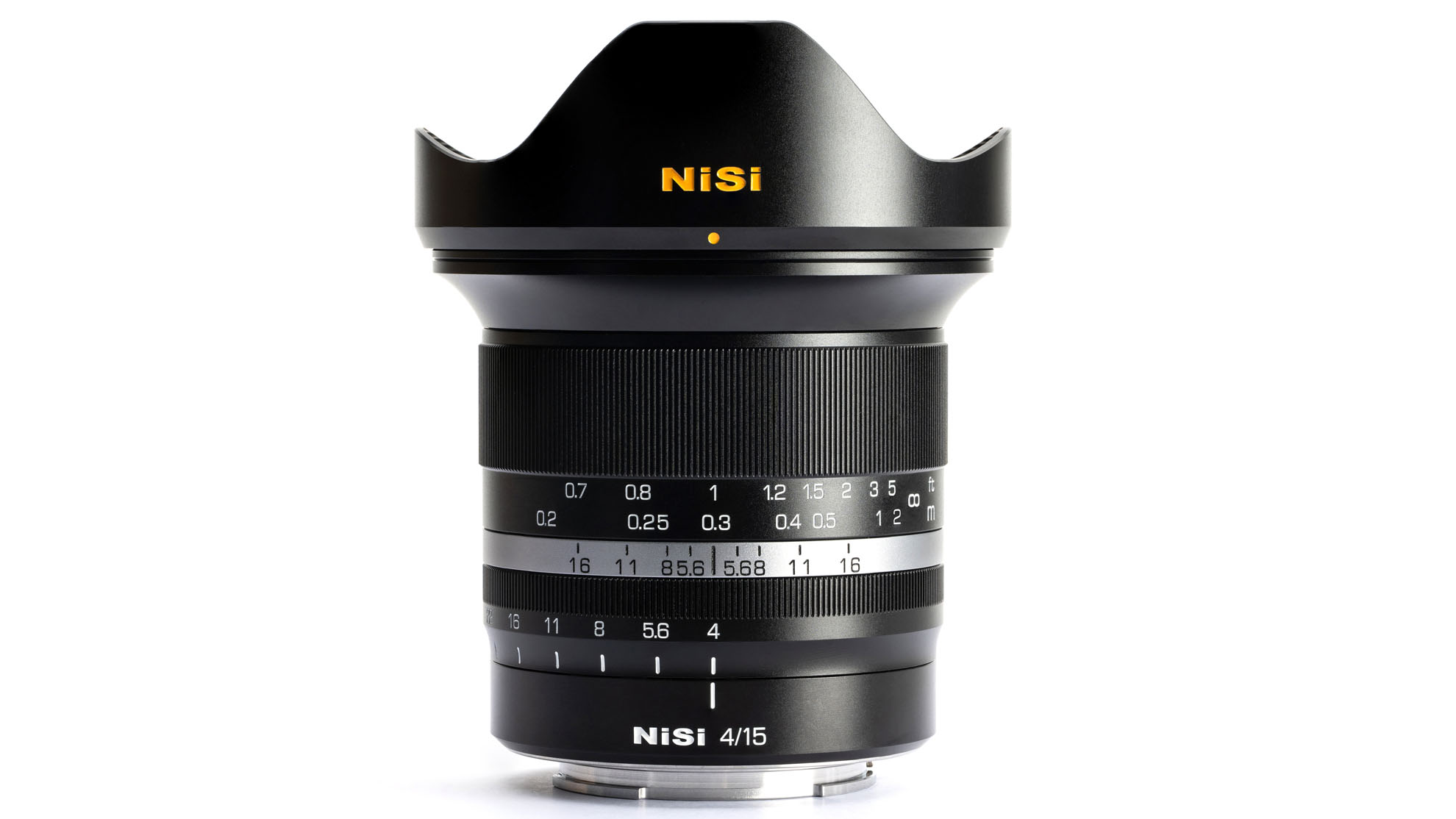 NiSi is a brand that we mainly know from filters and filter systems. So they know about optical glass. They have now used this knowledge for their first lens: a 15mm super-wide angle for mirrorless cameras. The ability to use 72mm screw filters on this lens is particularly nice.
Click on the lens for specifications, prices and test results.
TEST RESULTS NiSi F4/15mm:

PROS

CONS

Big field of view

Metal construction

Smooth manual focus

Screw filters possible

Not extra weather resistant

No autofocus
The NiSi F4 15mm is the first lens from this brand. It takes courage to release a super-wide angle right out of the gate.
NiSi is a brand that has become known for square filters of high quality. More recently, the brand has also started making round screw filters, and they also offer a high-quality macro filter: the NiSi Close Up Lens Kit. So they know about optical products. Now they are expanding the range with a lens, a 15mm super-wide angle for full-frame mirrorless cameras from Sony, Canon, Nikon and the APS-C models from Fuji. On full frame, the NiSi F4 15mm offers a field of view of 112 degrees and on APS-C, 78 degrees. The lens has no electronic coupling and a manually operated aperture. It thus bears similarities to, for example, the recently introduced Laowa 14mm FF RL Zero-D. What is also a similarity between the NiSi and the Laowa is that both have a filter thread to permit the use of ordinary screw filters. The brightness of both is equal to F4, but the NiSi has a larger diameter and a larger filter size of 72mm, where the Laowa is slimmer and has a filter size of 52mm. We're curious whether the larger diameter of the NiSi also makes a difference for the image quality.
The optical design is fully tailored to mirrorless cameras. There is and will be no version for SLR cameras. NiSi has used two ED lens elements and a double aspherical element for the optical design. This should strongly combat chromatic aberration. Furthermore, NiSi also claims that the lens has little distortion and is therefore suitable for architectural applications. Of course, we will be happy to test this in practice.
BUILD
The NiSi F4 15mm is a fully mechanical lens that, in an almost old-fashioned way, has an all-metal housing. It has a reasonably wide, ribbed focusing ring at the front with an engraved distance scale in feet and meters and a depth of field scale on the silver-colored, non-rotating ring just behind it. Further to the rear is the aperture ring that runs from F4 to F22. The lens is 8 centimeters long, not very big but not really small, and the same applies to the weight of 470 grams.
The optical design consists of 12 lens elements in 10 groups. Two of those elements are made of ED glass, and one element is doubly aspherical. The aperture consists of 10 blades and, according to NiSi, already gives "sun stars" from full aperture. That has the advantage that you don't have to stop down to get beautiful stars around point-shaped light sources. The filter size is 72mm. This allows screw filters to be used as well as NiSi's square 100mm filters with the NiSi filter holder.
FOCUSING
The NiSi has a long, smooth and, of course, completely linear focus thanks to its mechanical operation. On the focusing ring, the set distance can be read in meters and feet, from the shortest setting distance of 20 centimeters to infinity. The depth of field can be read on the depth of field scale. This makes it easy to set the hyperfocal distance or zone setting, for example, at least if the focus ring is well calibrated.
IMAGE QUALITY
The MTF curves of the NiSi F4 15mm look good. The sharpness already looks high at full aperture with a small gradient to the corners, and those improve with stopping down two stops. However, MTF curves are calculated in the computer for almost all brands. In practice, differences can arise. We hope to have a copy in our test lab soon and will then publish a full review with our experiences in practice.
| | |
| --- | --- |
|   | NiSi F4/15mm |
|   | specifications |
|   |   |
| field of view (diag) | 112°Full frame |
| sensor format | Full frame |
| min. setting distance | 20 cm |
| filter diameter | 72mm |
| diaphragm blades | 10 |
| image stabilizer | none |
| dimensions (dxl) | 76×80 mm |
| weight | 470 gr |
| mount | Sony FE, Canon RF, Nikon Z, Fuji X |
| particulars | usable with screw filters |
| importer | www.transcontinenta.nl |
| list price | € 479.00 |
|   |   |
| resolution/10 | – |
| contrast/10 | – |
| chromatic aberration/5 | – |
| distortion/5 | – |
| vignetting/5 | – |
| autofocus/5 | – |
| flare/5 | – |
| finish/10 | – |
|   |   |
| final score | – |
ConclusiON: REVIEW NiSi F4/15mm
As soon as we have NiSi F4 15 mm in our test lab, a complete review will follow.

The NiSi F4/15mm ultra-wide angle lens for Sony FE, Canon RF and Nikon Z will be available in the Benelux from the end of January for a retail price of €479.00 including VAT. The 15mm lens with Fuji X mount is expected at the end of February.
Watch the introduction video for the NiSi F4 15mm here.