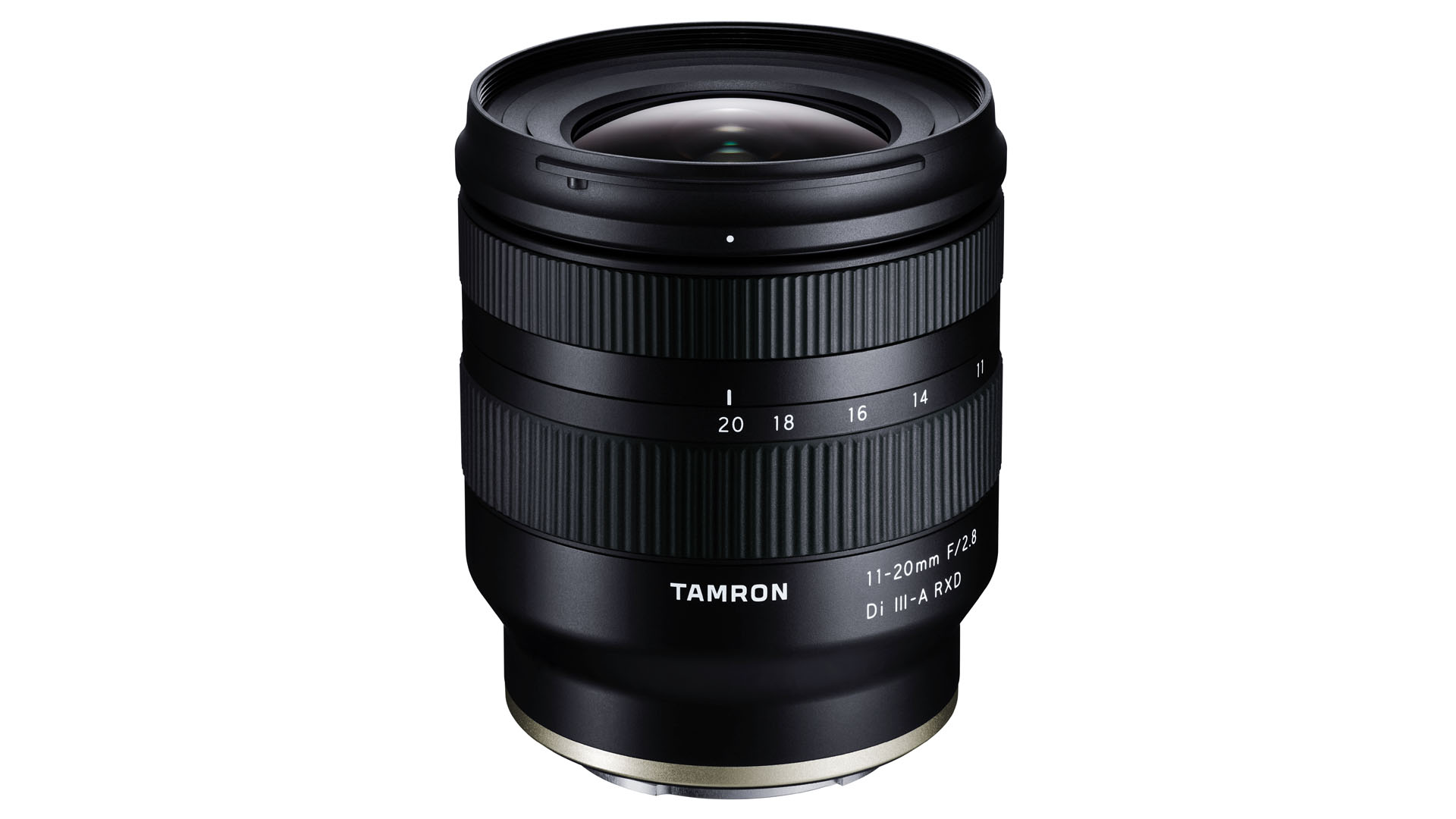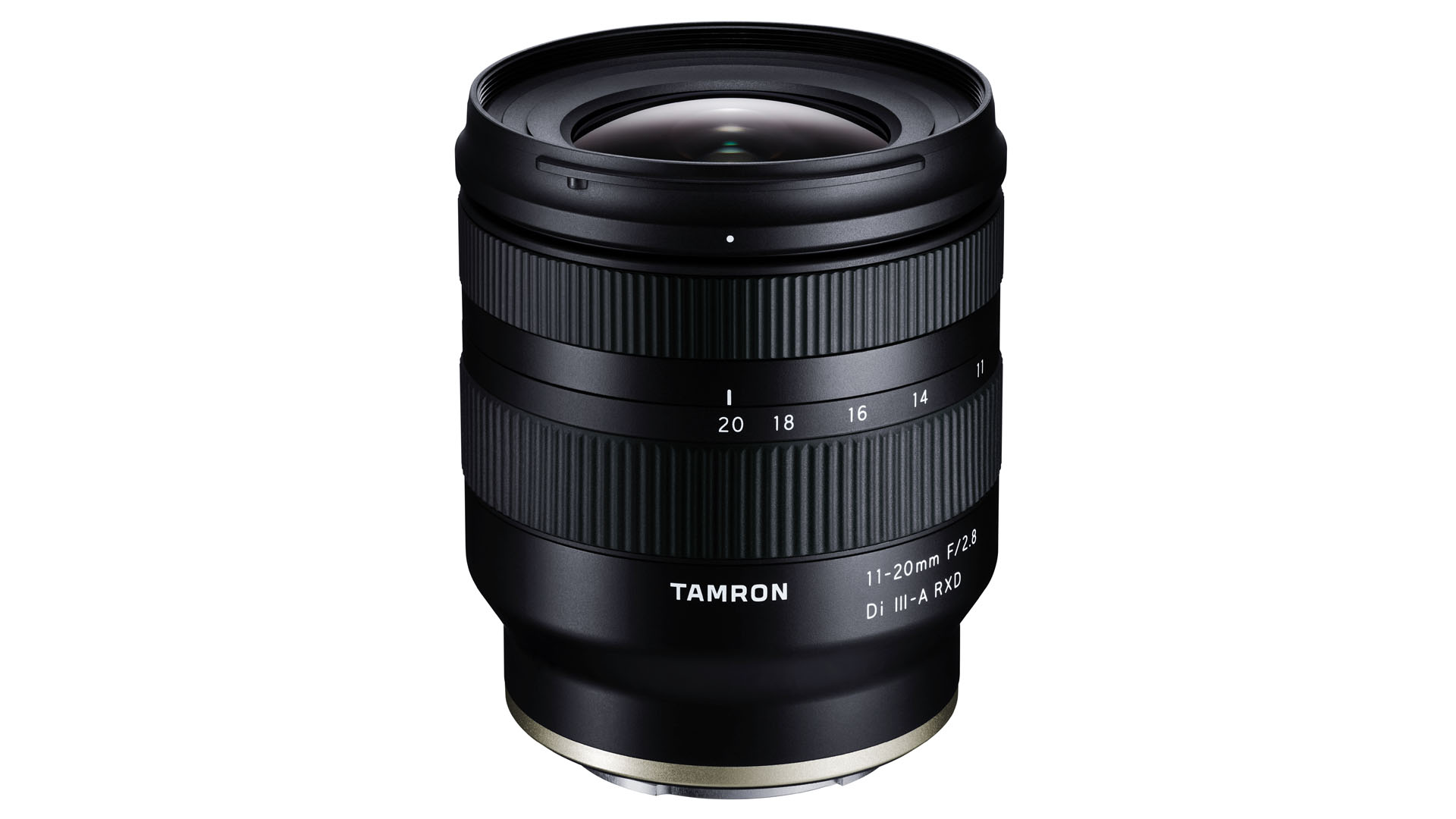 The Tamron 11-20 mm F2.8 Di III-A RXD is the first bright wide-angle zoom for the Sony APS-C system. The lens is also light and weather resistant, making it an attractive choice for photographers with APS-C cameras from Sony.
Click on the lens for specifications, prices and test results.
TEST RESULTS Tamron 11-20mm F2.8 Di III-A RXD:

PROS

CONS

High brightness

Weather resistant

67mm filter size
With the Tamron 11-20 mm F2.8 Di III-A RXD, Sony APS-C photographers can finally opt for a bright wide-angle zoom.
IntroductiON
Photographers who shoot with an APS-C camera from Sony may have felt a bit neglected in recent years. While one new lens after another was released for the full-frame models from Sony and one or more new cameras were also introduced every year, APS-C enthusiasts hardly got anything new. In the wide-angle field, the only option was the Sony E 10-18mm F4 OSS. A nice light lens with image stabilization on which you could also use filters. Optically it is not bad, but it certainly left something to be desired in terms of brightness and weather resistance.
LIGHT AND BRIGHT
Fortunately, with the arrival of the Tamron 11-20 mm F2.8 Di III-A RXD, there is finally something in this area to choose from for Sony E photographers. At 335 grams, the Tamron is only a little heavier than the 285 grams of the Sony, but a full stop brighter and the Tamron is weatherproof. For adventurous photographers who choose APS-C because the cameras and lenses are lighter, smaller and easier to transport to every corner of the planet, it's nice to know that you can buy the 11-20mm F2.8 Di III-A RXD can also continue to use if it is not dry and sunny for a while.
Tamron 11-20mm F2.8 Di III-A RXD HIGHLY VERSATILE
The field of view of the 11-20 mm F2.8 Di III-A RXD corresponds to a 16.5 to 30 mm on full frame, which is a nice, wide range that you can use for many purposes. It is ideal for landscape photography, (travel) reports and thanks to its low weight and fast autofocus, it is also a great choice for video work on a gimbal. The lens connects beautifully to the slightly earlier released Tamron 17-70mm F2.8 Di III-A VC RXD. 
BUILD 11-20mm F2.8 Di III-A RXD
The 11-20mm F2.8 has all the character traits we know from other recent Tamron lenses. The outside is completely made of plastic, which makes the lens nice and light. In the meantime, many Tamrons have been sold that are made of this same material and there are hardly any problems with soundness or reliability. Like the other Tamron zooms, the lens has the zoom ring on the front and a focus ring closer to the body. Anyone who also works a lot with Sony zoom lenses will have to get used to this, but if you combine this lens with, for example, the Tamron 17-70 mm F2.8 Di III-A RXD, then both have the same operation. Furthermore, there are no control elements on the lens. The 11-20mm F2.8 Di III-A RXD is weatherproof and equipped with a gasket on the mount.
ROUND APERTURE
The optical design consists of 12 elements in 10 groups. The 11-20mm F2.8 Di III-A RXD has two aspherical elements, an XLD (eXtra Low Dispersion) element and two LD elements, and the lens features Tamron's BBAR-G2 coating to reduce glare and reflections. The front lens is also provided with a fluorine coating that should ensure that moisture and dirt do not or hardly adhere to the glass. The aperture has 7 blades and Tamron claims that the aperture remains round even if you stop down 2 stops (to F5.6). The filter size is 67mm and that is nice. It is in fact the same filter size as almost all new Tamron zooms, except for the new 150-500 mm. This means that 1 set of filters is enough. The lens does not, however, have image stabilization. The Tamron 11-20mm F2.8 Di III-A RXD comes with a tulip-shaped lens hood.
FOCUSING
The 11-20 mm F2.8 Di III-A RXD has Tamron's RXD engines that we know from a number of recent zooms. The RXD motors are quiet and fast and will certainly have no problem with a lens as light and compact as this zoom. Due to the speed of the RXD motors, the 11-20mm F2.8 Di III-A RXD is fully usable with all Sony AF functions such as Eye-AF and Real-time Tracking.
Close-up
The shortest setting distance is 15 cm by 11 mm and with this Tamron continues a trend that we also see with other zooms of this brand. So you can get very close with it, and the largest magnification that the lens achieves is 1:4. That is not quite a macro, but very close-up and in combination with the high brightness you can create a considerably blurred background at such short shooting distances.
IMAGE QUALITY Tamron 11-20mm F2.8 Di III-A RXD
A bright wide-angle zoom is one of the most difficult lenses to design. The MTF curves show that the 11-20 mm F2.8 Di III-A RXD achieves a high sharpness at full aperture in the center, but that it deteriorates slightly towards the corners, and some lens errors will also be visible. What's also interesting is that performance at 11mm, the most wide-angle setting, seems slightly better than at 20mm. What the MTF curves don't show is how good the performance is when the lens is stopped down one or two stops. This is important for landscape photography. We will of course test this as soon as we have a copy of the 11-20mm F2.8 Di III-A RXD in our test lab.
| | |
| --- | --- |
|   | Tamron 11-20mm F2.8 Di III-A RXD |
|   | specifications |
|   |   |
| field of view (diag) | 105°20'-71°35' |
| sensor format | APS-C |
| min. setting distance | 15 cm |
| filter diameter | 67mm |
| diaphragm blades | 7, rounded |
| image stabilizer | no |
| dimensions (dxl) | 73×86 mm |
| weight | 335 gr |
| mount | Sony FE |
| particulars | high brightness |
| importer | www.transcontinenta.nl |
| list price | € 899.99 |
|   |   |
| resolution/10 | – |
| contrast/10 | – |
| chromatic aberration/5 | – |
| distortion/5 | – |
| vignetting/5 | – |
| autofocus/5 | – |
| flare/5 | – |
| finish/10 | – |
|   |   |
| final score | – |
ConclusiON: REVIEW Tamron 11-20mm F2.8 Di III-A RXD oN Sony
As soon as we have a Tamron 11-20mm F2.8 Di III-A RXD in our test lab, we will publish a full review of this lens.

The Tamron 11-20mm F2.8 Di III-A RXD (Model B060) will be available at the end of June through authorized Tamron dealers in the Netherlands for a retail price of €899.99 including VAT.