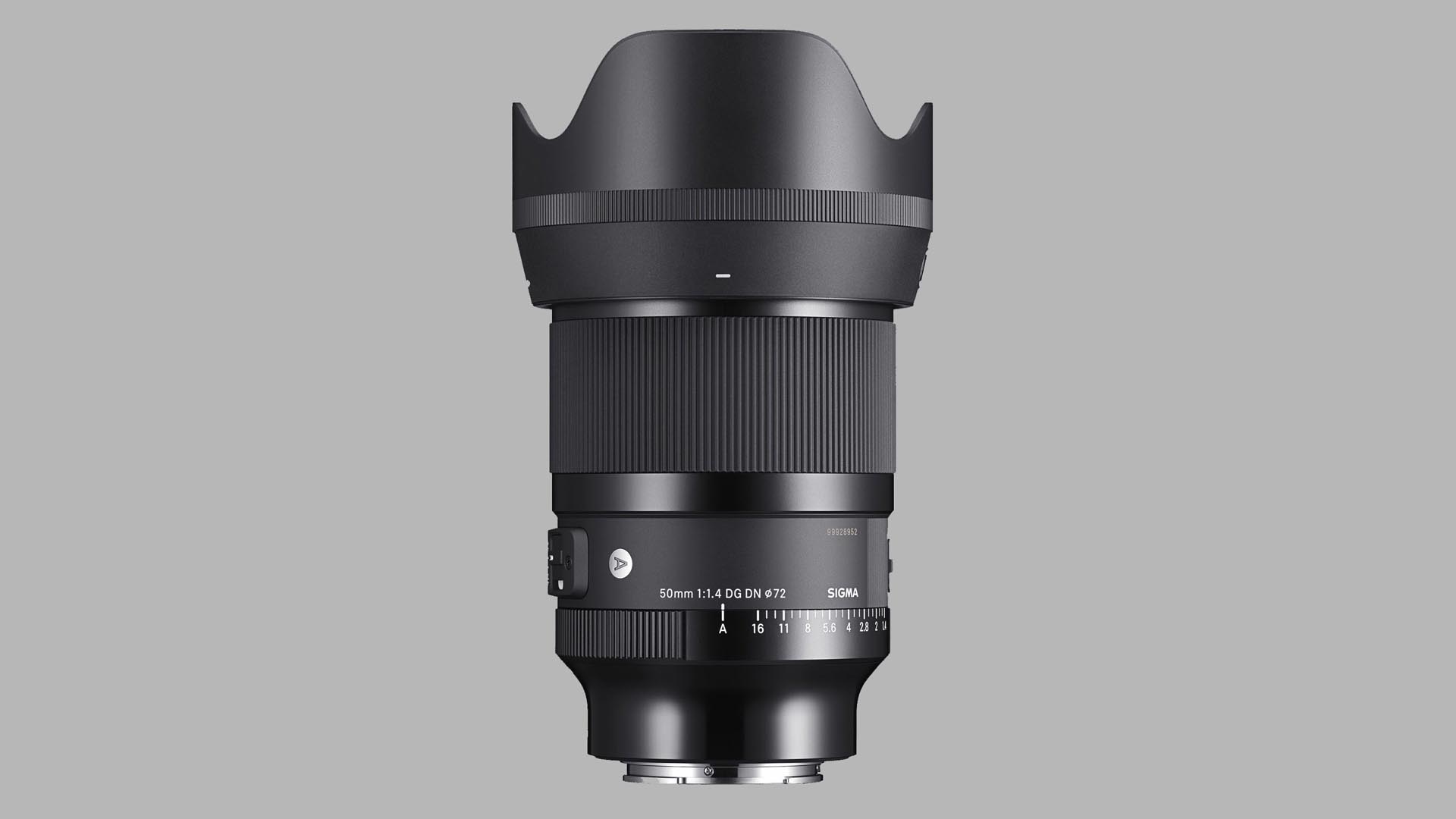 The Sigma 50mm F1.4 DG DN Art is smaller and especially lighter than Sigma's previous 50mm F1.4 Art and features a number of extras such as an aperture ring. The lens also has new motors for autofocus, allowing it to again take full advantage of the faster AF systems released since the introduction of its predecessor.
TESTRESULTATS

Sigma 50mm F1.4 DG DN Art:

PRO'S

CONS

high brightness

Aperture ring can be clicks-free

Quick autofocus

Weatherproof

Attractive price
The Sigma 50mm F1.4 DG DN Art has a new optical design and new autofocus motors.
Introduction
The Sigma 50mm F1.4 DG DN Art is the successor to the Sigma 50mm F1.4 DG HSM Art. With the Art series, Sigma brought excellent image quality at a somewhat affordable price. On the other hand, the Art lenses of the first generation were rather bulky and heavy. Meanwhile, we see a trend, especially at Sony, towards top-quality lenses that are more compact and lightweight than their predecessors. Today's systems are faster, more accurate and can track subjects better, but only if the autofocus motors can do the same. All these developments are reflected in the new Sigma 50mm F1.4 DG DN Art. The lens is narrower and about an inch and a half shorter than its predecessor. The weight is also significantly lower, going from 880g, which is certainly hefty for a 50mm lens, to a more digestible 670g.
The other big news is that Sigma uses linear autofocus motors in this lens for the first time in the Art series. This makes the autofocus faster, more precise and quieter. Furthermore, Sigma has equipped the new design with some extras like a focus hold button and an aperture ring. Those are on many of the new Sigma lenses, but this one also has a button to make it clickless. This is something that was often sadly lacking on other Sigma lenses. The ability to make the aperture ring clickless is nice for cinematographers, who can thereby adjust the exposure steplessly (and without audible clicks).
Construction
The Sigma 50mm F1.4 DG DN Art has a slightly different build to its predecessor. It is slightly slimmer and about 1.5 cm shorter. It is also about 200 grams lighter. The focus ring on the front is much wider and unmissable. Behind it are the MF/AF switch, a focus hold button and a clickless aperture switch. The new 50mm F1.4 DG DN Art no longer has a screen for displaying the set distance on the lens, something the DG HSM still had. What the new 50mm F1.4 does have is an aperture ring that can be used with or without clipping in 1/3rd stops as desired. The Sigma has gaskets around all moving parts, making it weatherproof.
The optical design is completely new and consists of 14 lens elements in 11 groups. Three of those lenses are aspherical and one is made of SLD glass. The aperture has 11 blades which should give you a well-rounded aperture even if you aperture one or two stops.
The old DG HSM had 9 blades and also a larger filter size. The filter size is now only 72mm and the front lens has a coating that is grease- and dirt-resistant, making the surface easier to clean. The lens comes with a lens hood.
Focus
The Sigma 50mm F1.4 DG DN Art is Sigma's first lens in the Art series with a dual linear autofocus motor. These should ensure faster autofocus than with the Sigma 50mm F1.4 DG HSM. That lens' autofocus was reasonably fast and quiet, but could still be audible at times. The new Sigma's linear motors have the added advantage of being almost completely silent, which can be an advantage when shooting video.
Manual focusing is, of course, possible. In manual focusing, the focus ring no longer directly controls the AF motor, and the lack of the distance scale on the lens makes it slightly more difficult to make a repeatable focus pull in video. On Panasonic cameras, this lens can be set for linear manual focus. Whether the focus is also linear on Sony cameras, we will have to test. The shortest focusing distance is 45 cm. For a close portrait, this is sufficient, but you can forget about macro shots with it.
Image quality
The MTF curves show high sharpness that is already very good at full aperture, with hardly any gradient to the corners and low aberrations. The 50mm F1.4 DG HSM also already had good center sharpness, but still showed some gradient to the corners at full aperture and suffered some color fringing in backlight. In the full review, we will definitely see if this has improved on the new DG DN Art. A bright lens like this is rarely at its best at full aperture already and we expect the image quality we see in the MTF curves to increase even more with one or two stops of aperture. That bodes well for image quality. At the same time, of course, that's only right, for a standard lens in this price range.
| | |
| --- | --- |
|   | Sigma 50mm F1.4 DG DN Art |
|   | specifications |
|   |   |
| field of view (diag) | 46°8' |
| sensor format | Small image |
| min. setting distance | 45 cm |
| filter diameter | 72 mm |
| diaphragm blades | 11 (rounded) |
| image stabiliser | no |
| dimensions (dxl) | 78x110mm |
| weight | 670 gr |
| bayonet connection | Sony E, Leica L |
| details | clickless diaphragm |
| importer | |
| retail price | $ 826,- |
|   |   |
| separating power/10 | – |
| contrast/10 | – |
| Chromatic aberration/5 | – |
| distortion/5 | – |
| vignetting/5 | – |
| autofocus/5 | – |
| overradiation/5 | – |
| implementation/10 | – |
|   |   |
| final rating | – |
Conclusion test Sigma 50mm F1.4 DG DN Art
With all the changes, the Sigma 50mm F1.4 DG DN Art feels a lot more modern again.
The Sigma 50mm F1.4 DG DN Art looks like a sensible upgrade to the acclaimed Sigma 50mm F1.4 DG HSM. The aperture ring that can be made click-free as desired and the new autofocus motors make this lens a lot more modern and usable again. The fact that it is also more compact and significantly lighter is always a good thing. The price in itself is pretty hefty for a fixed focus standard lens, but very competitive when you look at what Panasonic and Sony charge for their 50mm F1.4 lenses.