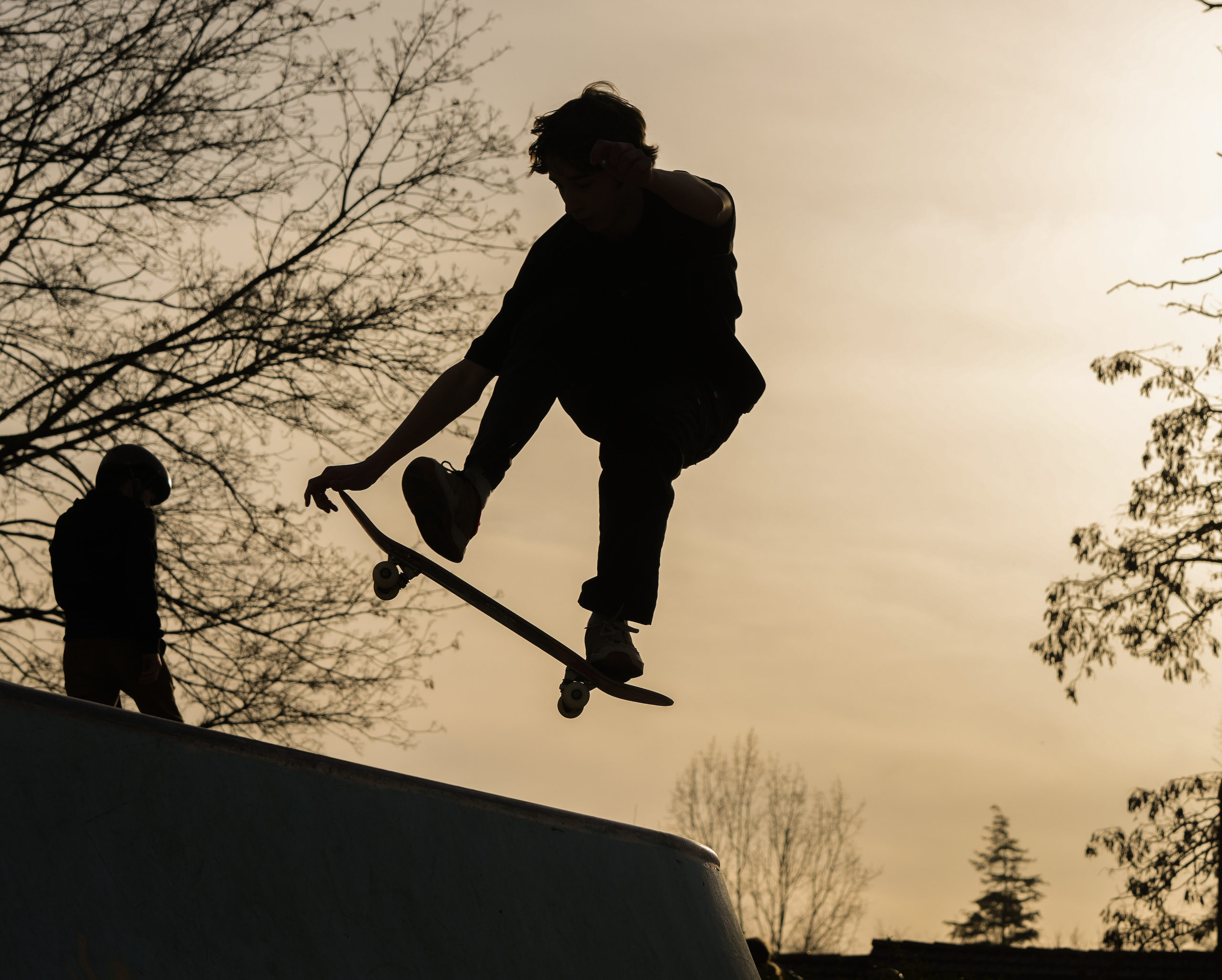 The Sony A1 (Alpha 1) is the new top model among Sony's full-frame system cameras. It offers an unprecedented combination of resolution and speed: 50 megapixels at a series speed of 30 frames per second, while retaining autofocus. Moreover, it can film in the ultra-high 8K resolution at 30 fps.
Is this the only camera you need?
TEST RESULTS Sony A1:

PROS

CONS
The Sony A1 offers an unprecedented combination of resolution and speed: 30 shots per second in full resolution.
Until recently, Sony's range of full-frame cameras consisted of four series. You had the entry-level models (A7), high-resolution models (A7R), high-sensitivity models A7S and models with high series speed (A9). With some regularity, gradual upgrades followed within each series, designated Mark II, III, IV… Sony could have gone on like that for some time. Then why the need for a new top model?
The explanation is not hard to find. Two and a half years ago, Canon and Nikon released their first full-frame system camera, and since then, both brands have been catching up with Sony. Panasonic also wants a piece of this lucrative market with the Lumix S family. So it was time for Sony to show up again, with a camera that would attract attention.
The Sony Alpha 1 (A1) certainly does that. It offers the best of both worlds: a high resolution of 50 megapixels and a very high series speed of 30 shots per second in full resolution. The Sony A7R IV remains the resolution champion with 61 megapixels, but in reality that difference is very limited; the A7R IV has 10% more pixels in horizontal and vertical dimensions. The Sony A9 II, with its top speed of 20 frames per second in 24 megapixels, is now surpassed by a camera that is one and a half times as fast at a resolution that is twice as high. All this is possible thanks to a full-frame image sensor developed by Sony itself with integrated memory. The output from the sensor is processed by a dual BIONZ XR image processor. This provides the computing power needed to process the images, both for photo and video in 8K resolution.
The fast readout of the 50-megapixel image sensor and a large buffer memory make it possible to capture up to 155 compressed RAW images or 165 JPEG images at the astonishing speed of 30 images per second with the electronic shutter, while maintaining full autofocus performance.
BUILD AND OPERATION
The design of the Sony A1 differs little from the other recent full-frame Alpha models. It remains a compact camera that is easy to handle thanks to a large grip, although photographers with very large hands may want to use the optional battery grip. The position and function of the controls is almost identical to that of the A9 II. On the top left is a double wheel to select the transport mode and the autofocus mode. On the right are a shooting mode dial and exposure compensation dial, shutter release, front and rear dial, and two programmable function keys. On the back, we find a third programmable function key, the Menu key, the AF-ON and AEL buttons, a joystick to move the focus point, a function key that gives quick access to widely used image settings, a turning wheel to operate the menu, and the play and delete key. In total, more than 10 keys are configurable, so you can set the control completely as you like.
The menu has the same new, clear structure as the A7S III, and is a great improvement compared to the complicated maze of older Sony menus. It is not yet perfect, because Sony has too few characters per line in the Dutch menus and therefore has to work with cryptic abbreviations such as "O.w.hrk.schk.inst" or "Ger.AF-geb.verw.". Fortunately, you can use the help function to find out what is intended, in particular "set topic recognition circuit on people, animals and/or birds" or "remove registered focus area." The menu can also be operated via the touch-sensitive screen, which is faster for me than with the keys. The screen tilts, but cannot fold out and rotate like that of the A7S III.
The electronic viewfinder of the Sony A1 is the same as that in the A7S III, and what a treat for the eye. With 9.4 million pixels and a 0.9x magnification, the EVF is sharp and luxuriously large. The viewfinder works with three image refresh frequencies: 60 fps (default), 120 fps (High) and 240 fps (High+). At 120 fps, the resolution decreases, and at 240 fps, the viewfinder image also becomes somewhat smaller, but thanks to the high frame rate, it is easier to follow fast action at 240 fps. Just like on the A9, the viewfinder is "black out free," which means that the image does not turn black between shots.
The Sony A1 contains two slots for memory cards. These fit both SDHC/SDXC UHS-II and the newer CFexpress Type A cards. With the latter, write speeds of up to 700 megabytes per second are possible. We also find an extremely complete set of inputs and outputs: headphones, microphone, HDMI type A, USB-C, Ethernet, micro-USB and flash synchronization. Wi-Fi, Bluetooth and NFC are also available. We have more good news for flash enthusiasts: the flash sync speed is 1/400 second with the mechanical shutter, making it easier to capture dynamic action with flash lighting. When using the electronic shutter, the flash sync speed is 1/200 s.
Sony A1 GOES UP TO 199 megapixelS
Despite the higher resolution, the Alpha 1 offers 15+ stops of dynamic range for video and 15 stops for photos, according to Sony. The ISO sensitivity range is from 100 to 32,000 (expandable to 50-102,400 when taking pictures). If 50 megapixels isn't enough, Pixel Shift Multi Shooting mode merges 16 full-resolution images into a 199-megapixel image (17,280 x 11,520 pixels) via Sony's Imaging Edge desktop app: ideal for architecture photography, art or still life. The Pixel Shift Multi Shooting is based on the built-in image stabilization; which offers a profit of 5.5 stops when shooting and filming by hand.
Like the Canon R5, the Sony A1 can film in 8K resolution. The camera uses the full width of the sensor to capture 8.6K footage and reduces this to 8K. In the XAVC HS format, 8K recording can be made in up to 10-bit 4:2:0 color depth. The bandwidth is thus limited to 400 megabits per second, so you can also record to an SD card. The camera has a similar heat-dissipating design to the a7S III, allowing it to record 8K for up to 30 minutes. In 4K resolution, the A1 films with a higher color depth of 4:2:2, and with frame rates up to 100/120 fps. The HDMI output allows you to record in 16-bit RAW format and 4K resolution. It has the S-Cinetone color matrix from the professional FX9 and FX6 camcorders.
SPEED AND AUTOFOCUS
The series speed of 30 fps is one of the highest on the market. Recent Fujifilm X cameras also reach that but with a crop of the APS-C sensor. There are some things to take into account. When using the mechanical shutter, the series speed is limited to 10 fps. With the electronic shutter, the speed increases to 20 fps if you want to use uncompressed RAW files. The 30 fps is only achievable with "lossy" compressed RAW files or jpeg.
The Sony A1 maintains this fast pace for 155 (compressed RAW) or 165 (jpeg) shots, so a good five seconds. After that, the buffer memory is full and the pace slows while images are written to the memory card. So it's not like the Canon EOS1-D X Mark III, where you can keep shooting until the card is full. Is that a problem in practice? If you per se want to shoot the whole 100-meter sprint at 30 fps it is, but maybe not for most photographers.
The sensor contains 759 phase detection points that cover approximately 92% of the image area. In Sony's recent system cameras, Real-Time Tracking and Real-time Eye AF algorithms ensure very fast, accurate and reliable autofocus, which is no different on the A1. For skate photography, the A1 could be set with confidence to the focus area "Wide"; the camera almost always focused on the skater I wanted in frame and continued to follow it. If the skater got close enough, face and eye recognition would become active. In addition to eye recognition for humans and (domestic) animals, the Sony A1 now also offers eye recognition for birds. This turned out to work well on ducks, pigeons and magpies.
The image in the new OLED Quad-XGA electronic viewfinder has 9.4 million pixels and is refreshed 240 times per second, so there is no blackout between shots.
Also for flash enthusiasts there is good new: the flash sync speed is 1/400 second with the mechanical shutter, making it easier to capture dynamic action with flash lighting. When using the electronic shutter, the flash sync speed is 1/200 s.
IMAGE QUALITY
Despite the higher resolution, the Alpha 1 offers 15+ stops of dynamic range for video and 15 stops for photos, according to Sony. The ISO sensitivity range is from 100 to 32,000 (expandable to 50-102,400 when taking pictures). No noise can be detected on test images up to ISO 800, and the noise remains well under control up to ISO 6,400. ISO 12,800 is still usable, but at higher sensitivities the sharpness deteriorates. Those who really want to film or photograph in extremely low light, therefore, remain dependent on the A7S III. (I tested in jpeg; at the time of the test, the RAW files from the A1 were not yet recognized by Lightroom.) 
For the test, I used the Sony FE 35mm F1.4 GM and Sony FE 70-200 mm F2.8 GM lenses. This high-quality glass does justice to the 50 megapixels; you do not buy a camera of 7,800 euros to put on a cheap consumer lens. The built-in image stabilization results in a gain of 5.5 stops, which allowed me to work by hand with longer shutter speeds. Pixel Shift Multi Shooting mode builds on this to create 16 full-resolution images, which are merged into a 199-megapixel recording (17,280 x 11,520 pixels) in the Sony Imaging Edge desktop app.
Sony A1 in praCTICE
In appearance, the A1 can be compared with other recent Alpha cameras, except for a few details. It has two media slots that support both UHS-I and UHS-II SDXC/SDHC cards, as well as new CFexpress Type A cards. The camera has a sturdy magnesium alloy body, uses the Sony Z battery which can be supplemented by the optional VG-C4EM vertical grip. USB PD (Power Delivery) support allows the camera to use power from an external source such as a power bank.
https://web.archive.org/web/20230504215414/https://www.youtube.com/watch?v=H0om2qHS1o4
| | |
| --- | --- |
|   | Sony A1 |
|   | specifications |
|   |   |
| sensor | 50 Mp |
| video | 7680 x 4320 30f |
| ISO | auto, 100-32,000 (50-102,400 exp.) |
| max. series speed | 30 fps C-AF |
| storage media | 2x SD/SDHC/SDXC (UHS-II)/CFExpress Type A |
| battery capacity | 530 shots |
| dimensions | 129 x 97 x 81 mm |
| weight (incl. battery) | 737 g |
| list price | € 7300.00 (body) |
| importer | |
|   |   |
|   | rating |
| image quality | 9.5 |
| focusing | 10 |
| light metering | 9 |
| white balance | 9 |
| screen/viewfinder | 9.5 |
| price-to-quality | 9 |
| bonus | 9.5 |
|   |   |
| final score | 9.4 |
ConclusION: REVIEW Sony A1
The Alpha 1 (A1) offers the best of both worlds. 
The Sony A1 (Alpha 1) offers the best of both worlds: the high resolution of the A7R series and the high speed and blackout-free viewfinder of the A9. This allows you to master almost everything, both fast action and subjects that require a high resolution (or that you want to crop heavily afterwards). The support for 8K makes it future-proof for video, although I think most videographers today have enough with 4K. Unfortunately, all that beauty comes at a price: for what the Alpha 1 costs at its market launch, you can also buy an A7R IV plus the original A9 today.