After the impressive Sigma 35mm f/1.4 + Nikon D800E review, we chose for this review another fast Sigma lens, which was introduced in 2010. The full name of this lens, Sigma 85mm 1.4 EX DG HSM, indicates that it is a professional (EX) lens and it has a Hyper Sonic Motor (HSM) AF motor. It is an attractive alternative for the Canon 85mm 1.2 and the Nikon 85mm 1.4. This fast lens is not only  intended for low-light photography, but it also offers the opportunity to 'play' with sharpness and isolate your topic from a crowded background. The field of view of a lens with a 85mm focal length @ FF sensor is considered by many photographers as an ideal lens for portrait photography. Interestingly, there's no fast 85 mm lens which has image stabilization on the market, whereas it would give even more opportunities.
Sigma 85mm 1.4 EX DG HSM review @ Nikon D800E

Beautiful bokeh
Sigma 85mm 1.4 EX DG HSM @ f/2 (image crop)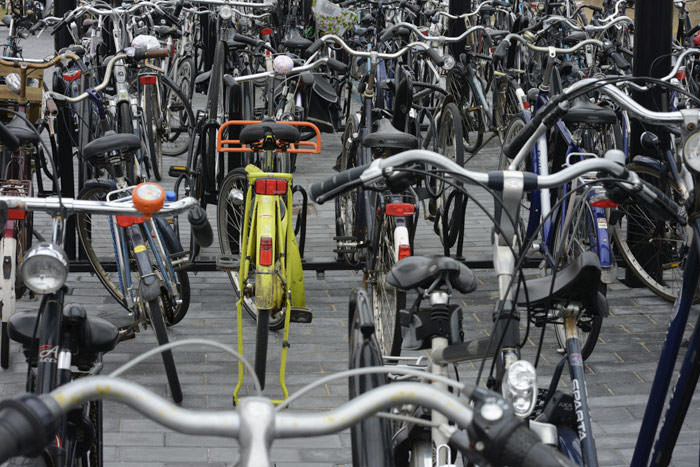 Sigma 85mm 1.4 EX DG HSM @ f/16
Construction and autofocus
The lens is made of a high-grade plastic and the lens mount is made of metal. The lens body is finished with a "NR" (New & Robust) coating. This lens feels solid: the focus ring turns smoothly without play and the front lens does not rotate. The lens comes with a large hood. This hood can be placed reversed on the lens for transport, but then you can not reach the M/AF switch anymore.
You get with this lens not only a lens hood, but you also get a convenient adapter for when you're using this lens on an APS-C (Nikon: DX) camera. The autofocus is of the HSM type. Focusing using a Nikon D800E is not very smooth, but it is virtually silent. In low light the camera rarely starts to hunt.
Vignetting
The vignetting (in stops) shown by the Sigma 85mm 1.4 is only an issue at f/1.4. Already at f/2.0 it is no longer visible. And that is quite a feat for such a large-aperture lens. Compare these data for vignetting with other FX lenses, and you will see that the vignetting of the Sigma 85 mm really is remarkably low. In practice, it is rarely, if ever, that vignetting will become a visible issue when using the Sigma 85 1.4 mm.
Distortion
The distortion is extremely low, and will never be visible in practice. Were all lenses that good.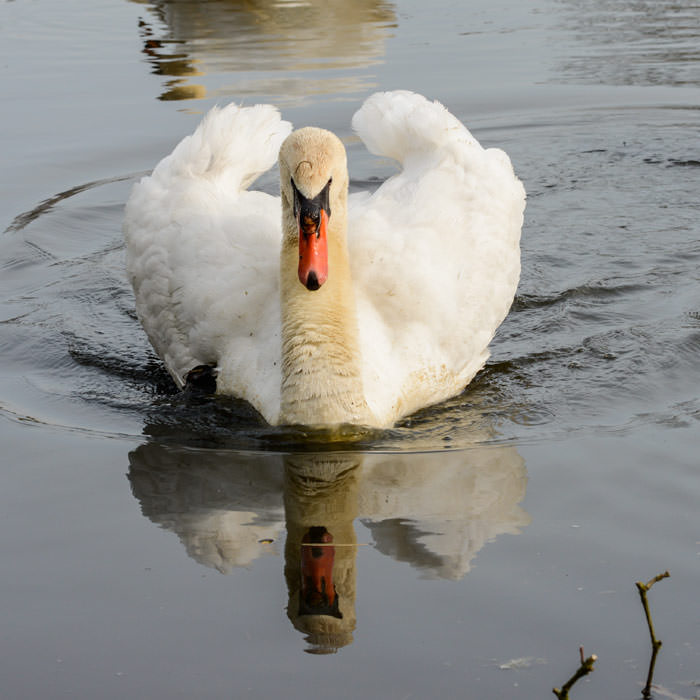 Sigma 85mm 1.4 EX DG HSM @ f/8
Click (2x) on above image to view the image at a 100% magnification.
Flare
Because the Sigma 85mm  is provided with a hood and an DX extention tube, you may think that this lens is sensitive towards flare. It isn't.
The Sigma 85mm f/1.4 is less resistant to flare than the current Art & Contemporary lenses, but actually still good. During field testing,  we encountered no real bright light sources which could cause flare or ghsoting. In our studio, we were able to inflict some flare by aiming the lens to a nearby bright light. Around the light source which shines straight into the lens, a large area with reduced contrast is  observable. Even under such unrealistic harsh circumstances, we did not see ghosting.
Bokeh
At full aperture, the Sigma 85mm 1.4 on a camera with a full frame sensor, as in this case the Nikon D800E, a very nice bokeh. If you choose a smaller aperture, the beautiful circles change into angular aperture rings, which makes the bokeh / background less quiet. At f/2.8 you can already see aperture rings in the Bokeh.
Resolution
The resolution in standard jpg files, expressed in LW/PH, is very high. Our field test images show beautiful 'woolly' bokeh in addition to crispy subjects. We needed to adapt the scale of the graph, in order to display our results. The maximum sharpness is achieved both in the center and at the edges at aperture 5.6. Sharpness in the corners remain slightly behind the sharpness in the center and at the edges. But the resolution in the extreme corners was never below 2700 LW/PH. In other words: very sharp images @ f/1.4 and stellar sharpness @ f/5.6. You will see the differences in resolution between f/1.4 and f/4 only when you compare them directly.
Chromatic aberration
Lateral chromatic aberration is very low at all apertures. Many fast lenses are affected by longitudinal CA (green and purple fringing @ f < f/2), and so is the Sigma 85mm 1.4. Visible longitudinal chromatic aberration, sometimes called color bokeh, does occur at apertures larger than f/2.8.
Below you see an example, where the flare in the water behind the focus point show green edges, and purple edges behind the focus point. If you choose f/2.8 or smaller apertures, the color bokeh is gone.

Sigma 85mm 1.4 EX DG HSM @ f/1.4

Color bokeh (image crop)
Conclusion Sigma 85 mm 1.4 EX DG HSM review
Pros
Fast telephoto lens with very nice bokeh
Very high resolution
Very low distortion
Very low vignetting from f/2.8
Very low lateral chromatic aberration
Good price / quality ratio
Cons
AF could have been faster
Color bokeh < f/2.8
After the very good performance of the Sigma 35mm f/1.4 / Nikon D800E duo, the Sigma f/1.4 85mm proves to be an attractive partner for this 36 megapixel full frame camera. Even at f/1.4 the Sigma 85 1.4 mm delivers high image quality. The resolution is high, and you don't have to worry about lateral chromatic aberration and distortion. The vignetting is kept well under control, but the autofocus is not fast. The finish is at a high level and the asking price for the Sigma 85mm 1.4 is attractive. This lens is a real competitor for similar lenses made by Canon and Nikon.