With the Tamron 100-400 mm F/4.5-6.3 Di VC USD, Tamron has the world's lightest 100-400 mm for full-frame and APS-C SLRs. It is available in Canon and Nikon mount, and of course it can also be used in combination with an adapter on mirrorless cameras from Sony. The Tamron 100-400 mm F/4.5-6.3 Di VC USD weighs only 1115 grams thanks to the use of magnesium alloys. That is not much, certainly for a 100-400 mm lens that can also be used on full frame. The low weight ensures that this lens is also a nice combination with APS-C cameras. You then get a range that corresponds to that of a 150-600mm on 35 mm, but much lighter. 
 Light and long: Tamron 100-400mm F/4.5-6.3 Di VC USD
The new 100-400 mm has the latest innovations from Tamron. For example, it has Eband (Extended Bandwidth & Angular-Dependency) coating. The optical design includes 3 LD glass elements, and the lens has VC, which stands for Vibration Compensation. The lens is thus stabilized, and that is indispensable on the SLR cameras of Nikon and Canon, which have no stabilization in the body. The 100-400 mm can even be used with Tamron's 1.4x converter. You then get a 140-560 mm f/6.3-9. In terms of field of view, this corresponds on an APS-C camera to 210-840 mm on 35 mm. Keep in mind that most autofocus systems cannot focus at the longest zoom positions and that you will probably have to do this manually. The lens is of course also compatible with the Tap-In Console. This allows firmware updates to be installed on the lens, and the focus can be adjusted. As an accessory, a tripod collar is available with an Arca-Swiss model tripod base. You do not have to screw on a separate quick coupling. The Tamron 100-400 mm F/4.5-6.3 Di VC USD is not only light, but also very complete.
BUILD
The light weight of the Tamron 100-400 mm F/4.5-6.3 Di VC USD is largely due to the fact that the housing is made of a magnesium alloy. That makes it very solid. You really feel like you have a quality lens in your hands. The lens has the gaskets needed to make it dust- and moisture-resistant. The same applies for the 1.4x converter, which also has extra seals on the mount. The front lens element of the Tamron 100-400mm also has an extra fluorine coating so that moisture and dirt stick less easily to the glass, and the lens can be easily cleaned. The zoom ring of the Tamron 100-400 mm F/4.5-6.3 Di VC USD is at the front. It is the wider of the two rings, and you really can't miss it. The lens has a zoom lock that allows you to lock it in the desired zoom position. The focus ring is closer to the body and is slightly narrower. It's really nice that the lens has a window on which you can read the set distance. The shortest setting distance of the Tamron 100-400 mm F/4.5-6.3 Di VC USD is 1.5 meters. For a long telephoto like this, that's pretty reasonable, but do not expect macro performance from the Tamron 100-400mm F/4.5-6.3 Di VC USD. The lens has a switch to change between autofocus and manual focus. This switch also has a middle position with which you can limit the focus range. You can program this mode as desired with Tamron's optional Tap-In Console. The same applies for the image stabilization switch, the VC. That switch has two positions and the option of switching off the image stabilization.
SHARPNESS
The image quality of the Tamron 100-400 mm F/4.5-6.3 Di VC USD is excellent. Of course, it helps that this lens is actually designed for full frame. So you do not use the corners and the edges, but actually only the center of the image. It is not actually necessary to stop down with this lens; the difference between full aperture and one stop smaller is negligible. Often, we see that at f/11, the quality decreases due to diffraction, but that is also minimal with this lens. Only at full aperture with the longest zoom position is the sharpness slightly less, but stopping down one stop also improves that.
The Tamron 100-400 mm F/4.5-6.3 Di VC USD also hardly suffers from vignetting on APS-C. That is also not surprising. A gradient of less than one stop at full aperture at the shortest zoom position is almost invisible. At 400mm at full aperture, it is already a bit less, and stopping down one stop diminishes it to values that we can still measure but that you no longer see in the photo. In RAW, the values are even lower and that probably has to do with a somewhat higher contrast of the jpeg recordings, so the values in jpeg appear higher than in RAW.
The Tamron 100-400 mm F/4.5-6.3 Di VC USD is almost distortion-free on APS-C cameras. Just as on full frame, the distortion increases when you zoom out, but a maximum value of less than 0.5% pincushion distortion at 400mm is something you do not have to worry about. The shortest zoom position is even virtually distortion-free.
What we already saw in the full-frame test is that the chromatic aberration is negligibly low in practice and that the sensitivity to backlighting is pretty good. The Tamron has little trouble with the sun fully in frame and has little trouble with glare, flare or loss of contrast. 
Bokeh
The Tamron 100-400mm F/4.5-6.3 Di VC USD is not the brightest 100-400mm. There are those starting at f/4 at 100mm and that reach f/5.6 at 400mm. That's not exactly a direct competitor, because the lenses with those specifications are all in a different price range. It does matter for the bokeh, even though it isn't very much. Of course, a half stop extra brightness would be nice, but at 400mm, it doesn't matter much whether you're at f/5.6 or f/6.3. Especially when your subject is up close, you also get a beautiful background blur on f/6.3 with a 400mm on APS-C. At slightly longer distances where the relative difference between your subject and the background is smaller, that becomes more difficult. However, a half stop more brightness does not resolve that either. If you also want a lot of background blur in those kinds of shots, you should start thinking about a 400mm f/4 with a fixed focal length. But then we are talking about much more weight and especially a much higher price. Relative to the direct competitors, the Tamron 100-400mm doesn't do badly at all. 
IMAGE STABILIZATION
The image stabilization of the Tamron 100-400 mm F/4.5-6.3 Di VC USD does fine. Tamron claims that due to a number of modifications to the VC, Vibration Compensation, you should be able to pick up about four stops. In practice, this turned out to be correct, and we were indeed able to take sharp pictures by hand with times that were slower by up to about four stops than would be possible without image stabilization.
RELATIVE TO ITS COMPETITORS
One direct competitor of the Tamron is the Sigma 100-400 mm f5-6.3 DG OS HSM Contemporary. That lens is also a bit less bright and also slightly heavier than the Tamron. The Sigma is a slightly older lens, and that has a favorable influence on the price, which is a lot lower that of the Tamron. Just as with Tamron, a Dock is also available for the Sigma. In terms of image quality, they do not differ very much from each other in practice, but if we have to choose, the Tamron wins by a nose. The Sigma has approximately the same amount of distortion and slightly less vignetting. If there is a difference visible in practice, then that's at 100 and 400mm, so the extreme zoom positions, where the Sigma at full aperture is just a bit less sharp in the center and also has a slightly larger gradient to the corners. 
Tap-In Console AND teleconverters
The Tamron 100-400mm can be fully adapted to your wishes with the Tap-In Console from Tamron. With this handy accessory, updating the firmware is very simple, you can fine-tune the sharpness at three distances and multiple zoom positions on the camera, and you can make adjustments to the different focus ranges. Read more about the Tap-In Console here. You can also combine the Tamron 150-600 mm f/5.6-6.3 VC USD G2 with the new TC-X14 1.4x and TC-X20 2.0x teleconverters from Tamron. With these, you can extend the range of the Tamron 150-600 mm f/5.6-6.3 VC USD G2 to a whopping 1200 mm. Keep in mind that the autofocus of most cameras fails because the brightness even at full aperture is no longer sufficient for the AF system.
TRY-OUT SERVICe
The importer of Tamron in the Benelux, Transcontinenta, offers the ability to experience the lens through the Transcontinenta Probeerservice (Try-Out Service). Through this service, it is possible to get 100% reimbursement within 14 days after the end of the trial period if the lens is purchased at one of the selected dealers. For more information, see www.probeerservice.nl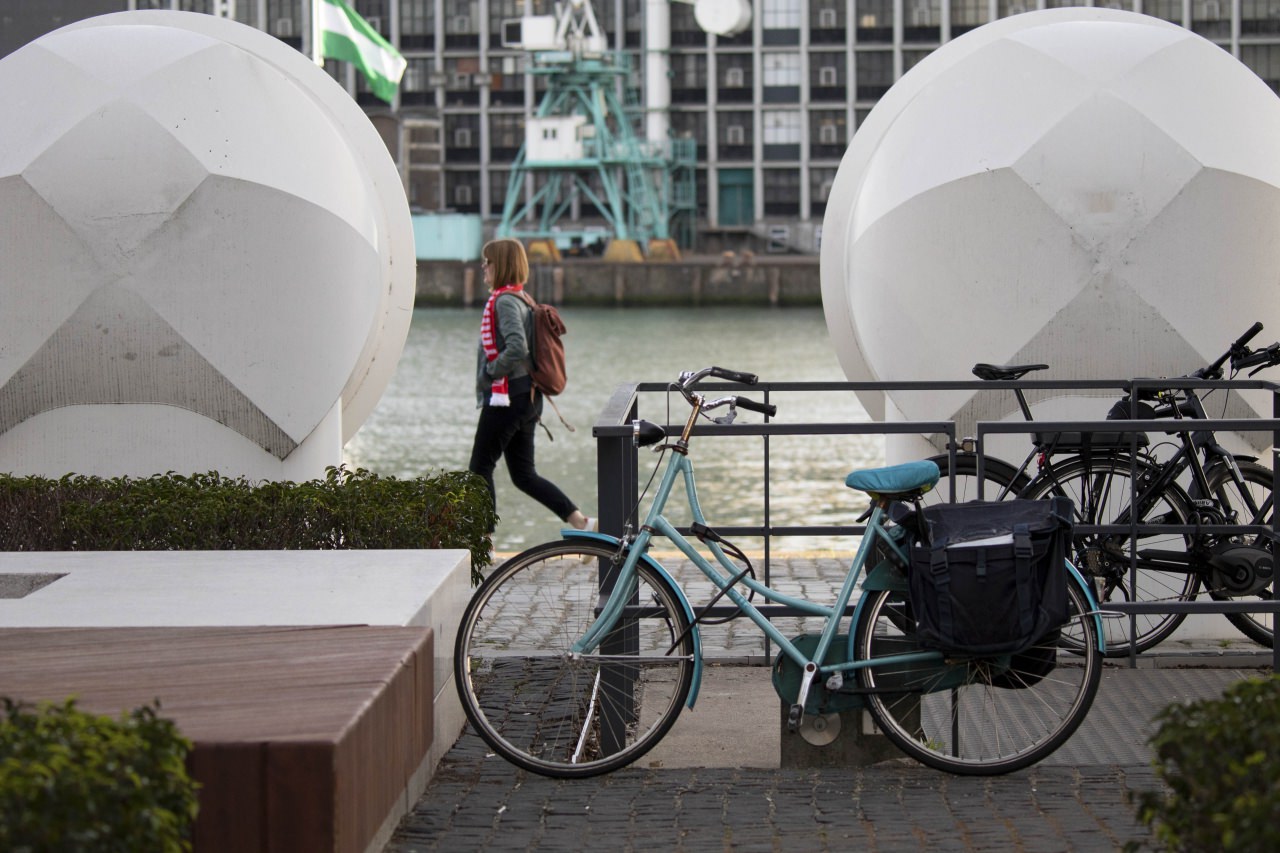 CONCLUSION: REVIEW Tamron 100-400mm f/4.5-6.3 Di VC USD op Canon 80D
PROS
Good sharpness
Weatherproof
Lightweight
Good finish
Competitively priced
No distortion or vignetting on APS-C
CONS
Brightness a half stop lower than on a number of competitors
Tripod collar not included.
The image quality is actually quite good over the entire range and gives nothing, or almost nothing, up to more expensive lenses with this range.
The Tamron 100-400mm F/4.5-6.3 Di VC USD already scored well on full frame, and frankly, it is just a little better on APS-C. Because you only use the center of the image circle on APS-C, you have almost no trouble with vignetting or distortion. The Tamron 100-400mm F/4.5-6.3 Di VC USD is lightweight, reasonably compact, attractively priced and sharp. What else could you want? The image quality is actually quite good over the entire range and gives nothing, or almost nothing, up to more expensive lenses with this range. The ability to fine-tune the lens with the Tap-In Console and the option of using it with Tamron's 1.4x converter make it extra attractive.