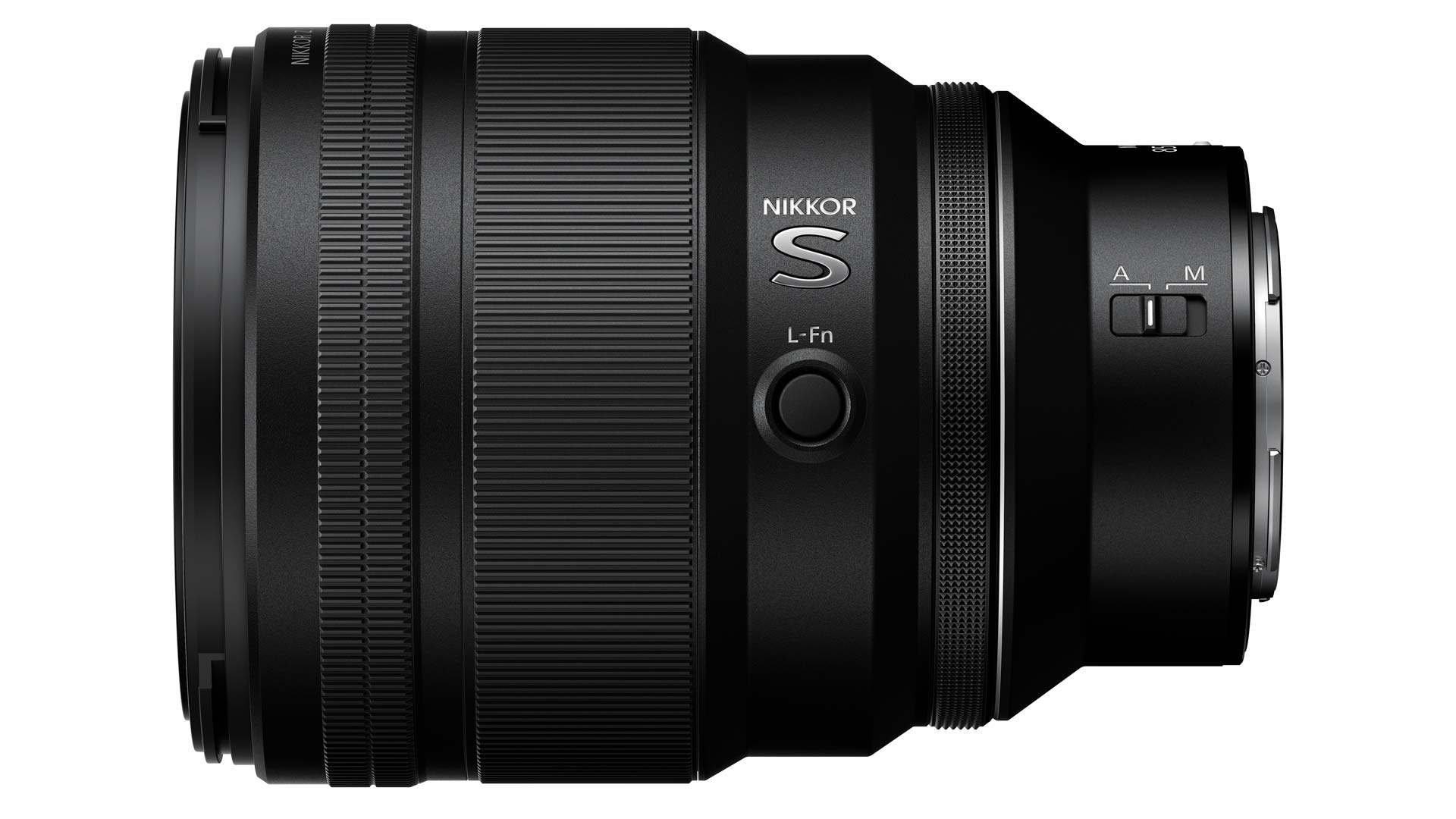 The Nikon Z 85mm F1.2 S is a portrait lens in Nikon's premium S line. It is the brightest 85mm Nikon has ever released, and a premium alternative to the existing Z 85mm F1.8 S.
TESTRESULTS Nikon Z 85mm F1.2 S:

PRO'S

CONS

High luminous intensity

Aperture with 11 blades

Fast autofocus

Solidly built
The F1.2 aperture on an 85 mm lens provides a shallow depth of field, beautiful bokeh and the ability to shoot and film in low light.
Introduction
An 85mm lens is generally considered ideal for portraits. The longer focal length allows you to keep your distance from the person being portrayed, you get nice but not excessive compression, and the subject stands out nicely from the background.
Nikon already has a portrait lens for the Z system, the Nikkor Nikon Z 85mm F1.8 S. As with the 50mm lenses, there will now be a brighter alternative, with maximum aperture F1.2. An F1.2 85mm lens is a first for Nikon; with the smaller F Mount lens mount of Nikon's SLRs, an 85mm with such a large aperture was not possible. The F1.2 aperture provides an even shallower depth of field and the ability to shoot and film in lower light.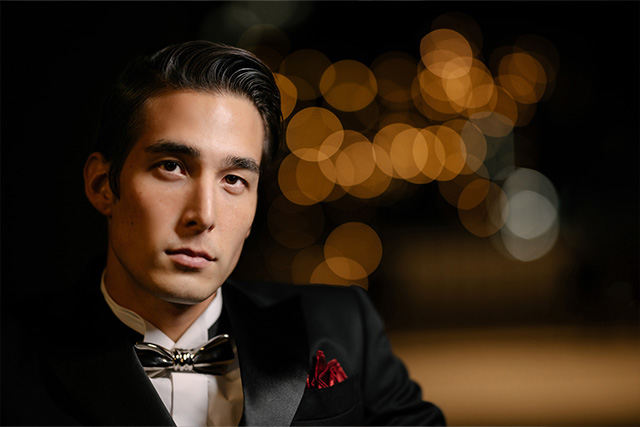 According to Nikon, these are not the only strengths of the NIKON Z 85mm F1.2 S. When designing, the lens engineers paid attention not only to high sharpness, but especially to the distinct character of the bokeh and blurred area. Nikon calls the background blur "soft and natural," while the transition of the focal plane should be subtle and gradual. This creates a glamorous look that will also be popular with fashion, boudoir and wedding photographers. The sample photos published by Nikon show soft bokeh balls without unsightly "onion rings. So we are very curious to see what is possible with this lens.
Construction
Externally, the Nikon Z 85mm F1.2 Z has quite the look and feel of the other Z lenses. It is a hefty lens: 142mm long, a diameter of 103 mm and a weight of 1160 grams. That's more than double the weight of the NIKKOR Z 85mm F1.8 S and just slightly lighter than the Canon RF 85mm F1.2L USM. On a Z camera, the weight feels balanced, especially on a camera with a battery grip like the Z 9.
The lens has a front thread size of 82mm. This is the same size as the 50mm F1.2 S lens for Z mount, allowing you to use the same filters on both lenses
Smooth operation
On the lens you will find a focus ring and a programmable setting ring that allows you to adjust aperture, the ISO or exposure correction, among other things, as you choose. The function of the Fn button is also user-selectable.
The body looks plastic, but the inner construction is magnesium alloy. It is dust- and drip-proof finished, with seals in several places, including the movable parts of the lens barrel and around the lens mount.
Focus Nikon Z 85mm F1.2 S
In an F1.2 lens, a lot of glass has to move to focus. That is why Nikon uses a multi-focus system with two stepper motors (STMs) that coordinate the position of two focus lens groups. These high-torque STMs ensure quiet, fast and accurate operation. This accuracy is of course very important because at F1.2 you have a very thin depth of field. The face and eye recognition of Nikon's 2 cameras will help with that.
Videographers will be pleased with minimum focus-breathing and support for manual linear focus on certain Z cameras. Linear focus makes it easier to shift focus during filming, no matter how fast you turn the focus ring.
The shortest focusing distance of the lens is 85 cm, which is just 5 centimeters more than the NIKON Z 85mm F1.8 S that lets you go up to 80 cm.
Image quality Nikon Z 85mm F1.2 S
The optical formula consists of as many as 15 elements in 10 groups with 2 aspherical elements and one ED element. By comparison, the NIKKOR Z 85mm F1.8 S has 12 elements in 8 groups. The ED lens effectively reduces chromatic aberration, while the aspherical lens reduces spherical aberration, distortion and other aberrations.
Like the NIKKOR Z 58mm F0.95 NOCT, the aperture of the Nikon Z 85mm F1.2 S is shaped with 11 rounded blades (the Z 85mm F1.8 S has 8). As a result, point light sources are rendered as round and soft circles. The use of ED glass prevents color fringing around bokeh balls, and the optical construction is set up so that no hard "onion rings" occur.
The Nikon Z 85mm F1.2 S features a Nano Crystal Coat that suppresses ghosting and flare.
The NIKON Z 85mm F1.2 S will not be available for testing until later. However, the MTF diagram already shows how razor-sharp the lens already is at F1.2. Towards the image edges the sharpness decreases slightly, but that is not a problem in practice because with this lens you want to put your subject in the center – if only because the depth of field at F1.2 will be razor thin. We expect that by aperturing to F1.8 or smaller the sharpness will also become excellent in the corners – something that will have to be confirmed in our tests.
| | |
| --- | --- |
|   | NIKKOR Nikon Z 85mm F1.2 S |
|   | specifications |
|   |   |
| angle of view(diag) | 28°42x' |
| sensor format | FX |
| min. setting distance | 85 cm |
| filter diameter | 82 mm |
| diaphragm blades | 11 |
| image stabilizer | no |
| dimensions(dxl) | 103 * 142 mm |
| weight | 1160 gr |
| bayonet fitting | Nikon Z |
| details | Control Ring |
| importor | nikon.nl |
| retail price | € 3.349,- |
|   |   |
| separating power/10 | – |
| contrast/10 | – |
| chromatic aberration/5 | – |
| distortion/5 | – |
| vignetting/5 | – |
| auto focus/5 | – |
| overradiation/5 | – |
| execution/10 | – |
|   |   |
| final rating | – |
Conclusion test NIKKOR NIKON Z 85mm F1.2 S
Like Nikon's Z 50mm F1.2 S, the NIKKOR NIKON Z 85mm F1.2 S promises to be a flagship lens that shows what is possible with the Z lens mount.
The NIKKOR NIKON Z 85mm F1.2 S promises to be one of the best portrait lenses Nikon has ever released, with high brightness, high sharpness and beautiful bokeh. The only deterrent is the hefty price.