The EOS-1D X Mark III is the latest top model of Canon's SLRs. After a short initial introduction (see Focus 2-2020), we were able to subject this professional camera designed for sports photography to a longer test. Is this the best EOS ever?
Click on the lens for specifications, prices and test results.
SpecificatiONs
sensor: full-frame, 20-megapixel CMOS
video: 5496 x 2904 24/25/50p
ISO: auto, 100-102,400 (50-819,200 exp.)
series speed: 16/20 bps C-AF
storage media: 2x CFExpress Type B
battery capacity: 2850 shots
dimensions: 158 x 167 x 83 mm
weight: 1250 g (incl. battery)
selling price: € 7,419.00 (body)
importer: www.canon.nl/.be
ASSESSMENT
image quality: 9.5
focus: 10
light metering: 9.5
white balance: 9
screen/viewfinder: 9.5
price-to-quality: 9
bonus: 9.5
Final score: 9,4     FOCUS RATING SUPER
The main innovation in the EOS-1D X Mark III is the autofocus system.
The EOS-1D X Mark III is designed for sports and action photography, and that's how I tested it. According to Canon, more than 100 features have been improved or added compared to the Mark II, and the new camera's manual has a whopping 960 pages. The video options (in 5.5K, 4K or Full HD), for example, are not discussed here, nor are GPS logging of shooting locations or the improved options for transferring files.
Autofocus
The major innovation in the EOS-1D X Mark III is the autofocus system – or rather, the autofocus systems, because the Mark III uses two completely different systems. It is important to properly distinguish them and to understand how they differ. When shooting with the optical viewfinder, the EOS-1D X Mark III – like any SLR camera – uses a separate focus sensor at the bottom of the camera.
With a classic autofocus sensor, each focus point consists of two lines of light-sensitive pixels. However, Canon developed a brand-new type of AF sensor for the Mark III. You could compare this with the image sensor in a digital camera; the sensor is one large grid of square pixels. Each of the 191 autofocus points uses a block of pixels to focus via phase detection. Thanks to the new AF sensor, the autofocus is much more accurate, especially on subjects with fine details or with diagonal lines.
The autofocus sensor also works together with the 400,000-pixel RGB+IR metering sensor in the viewfinder. The autofocus system therefore recognizes shapes and colors so that it can better follow moving subjects. This system is not new, but it now works faster and more precisely. If you have selected one of the large AF areas (Auto Selection AF, Zone AF, Large Zone AF), the AF system will give priority to faces it recognizes in this area.
That only happens if you do not choose an AF point yourself – logical, because then you indicate that you want to choose what you focus on. Focusing on eyes, such as in live view, is not possible: the resolution of the metering sensor is not high enough for that.
This brings us to the second AF system, which is active in live view and during filming. This is Canon's Dual Pixel CMOS AF, where every pixel on the 20-megapixel image sensor is split in two. The focus is calculated from the phase difference between these halves. This system is even better than the viewfinder AF system in two respects: thanks to the much higher resolution of the image sensor (20 vs 0.4 megapixel), it can focus on eyes. The live view AF system also covers 90% of the sensor, much more than the central area that the focus module covers in viewfinder shots.
Autofocus in PRACTICE
With continuous focus (Servo AF, in Canon language), like on other Canon cameras, you can choose from AF cases to set the autofocus system to the type of action you shoot, depending on the predictability of the movement and the chance that obstacles will appear between the subject and the camera. New on the Mark III is the AF Case A (Auto), which adjusts the Servo AF settings itself to the subject, based on the info that the focus and metering sensors register.
During my test, the autofocus of the EOS-1D X Mark III proved exceptionally accurate, even in various fast sports (rugby, water polo, motorsport and skateboarding) and both when using the viewfinder and in live view. For water polo, Case 2 (Keep following subjects and ignoring obstacles) proved to be the best choice to prevent the autofocus from being distracted by splashing water. Case A is useful for the other sports that I photographed.
In Focus 2 I already mentioned the new touch-sensitive AF-ON button, which now also works as a touchpad to move the autofocus point or zone. You must activate this function in the menu. It is also best to immediately decrease the sensitivity of the touchpad, because with the standard setting it reacts too quickly for my taste, making it difficult to work accurately. The touchpad also works if you are wearing gloves.
SERIES SPEEDS
Thanks to a newly designed shutter and mirror, the EOS-1D X Mark III achieves very high series speeds. When using the viewfinder, that is 16 frames per second: in live view, even 20 frames per second. Remarkable: in live view, this highest series speed is also possible with the mechanical shutter.
System cameras from other brands use the electronic shutter for the highest series speeds, with the image sensor being read out line by line. This creates a chance of rolling shutter with fast moving subjects. The Mark III does not suffer from that. If you want to shoot silently, the electronic shutter remains an option in live view.
The fast Digic X image processor, a very large buffer memory and fast CFexpress memory cards ensure that the Mark III can maintain these high speeds for much longer. In RAW, you can shoot for more than a minute at 16 fps, and in jpeg, only the capacity of the memory card is the limiting factor. It is really surreal: you can hold the shutter button and the camera just keeps going. There are few scenarios imaginable in which you would want to shoot at 16 fps in RAW for a minute, but it is possible.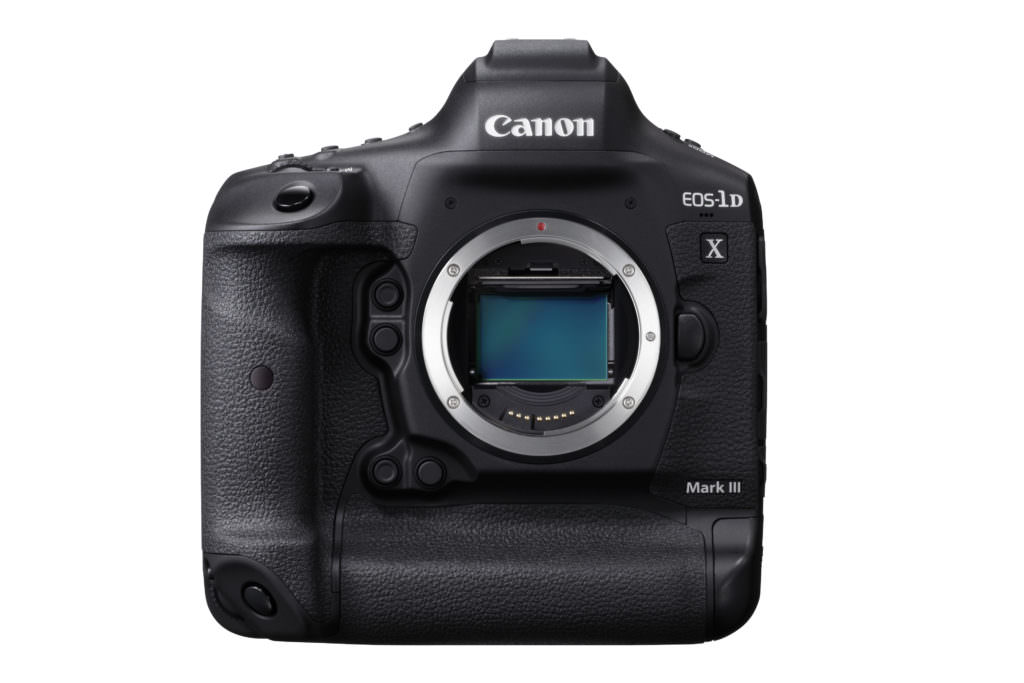 NOT A hybride
In Focus 2, I already mentioned why Canon does not want to make a mirrorless system camera out of the EOS-1D X Mark III: the target group of this camera prefers the optical viewfinder. The downside is that the Mark III in live view is less convenient to use, because there is no electronic viewfinder. That means you have to use the camera screen to track your subject, which is not easy at long focal lengths. That screen can't expand or rotate – a defensible choice to keep the camera as robust as possible, but it limits how you can use the camera in live view.
I don't know if Canon has plans for an EOS R system camera for sports and action, but the sensor and shutter that are needed are already on board.
IMAGE QUALITY
The 20-megapixel image sensor and Digic X in the Mark III ensure very good image quality, even at high sensitivities. No noise can be seen up to ISO 12,800, and the sharpness remains very good. At even higher values, the noise reduction decreases the sharpness, but the result remains usable. From ISO 102,400, noise is visible, and colors become duller. I would only use the "extended" ISO values of 409,600 and 891,200 in an emergency.
The automatic white balance control works great; only in the treacherous environment of a swimming pool with artificial light did the manual setting give more consistent results.
WHat is HEIF?
The EOS-1D X Mark III can save images in a new format: HEIF, which stands for High Efficiency Image Format. HEIF is a forward-looking alternative to jpeg, the main advantages of which are more efficient compression, so that a HEIF file is half the size of a jpeg file of the same quality; and using 10-bit brightness information versus 8 bit for jpeg. In other words, where a jpeg 256 (2 to the 8th power) uses different brightness values for the red, green and blue color channel, HEIF will use 1024 (2 to the 10th power). As a result, HEIF files can register a wider dynamic range than jpeg, so you have less chance of burnt out highlights or dense shadows. There is one big "but", however: to actually see that wider dynamic range, you need a display that can effectively display that 10 bit brightness information, such as an (expensive) HDR monitor. With a regular monitor and the screen of the EOS-1D X Mark III itself, the contrast ratio is not high enough.
Also, a lot of image editing software is not yet ready to work with HEIF. Photoshop and Lightroom did not yet support Canon HEIF files at the time of my test; Canon's own Digital Photo Professional software does. It is also possible to convert a HEIF file to jpeg in the camera; the dynamic range is compressed into the 8 bits of jpeg. Printers are also not yet able to handle 10-bit HEIF files, although Canon is working on an update for its professional Pixma printers.
It should be clear that, despite the technical advantages, HEIF is currently not yet a fully-fledged alternative to the well-established JPEG. Perhaps that's why Canon hid it well in the shooting menu under the unclear title of HDR PQ settings.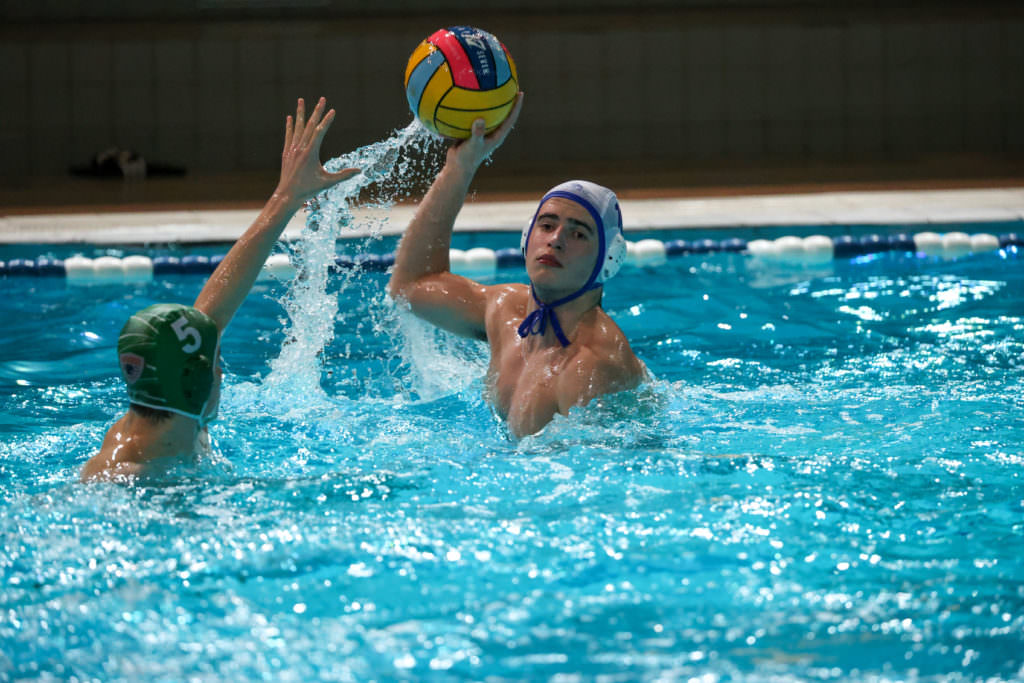 Anyone who has to rely on their camera for their livelihood will be happy to pay the price.
The Canon EOS-1D X Mark III offers what a sports and news photographer will want:
excellent image quality, even at high sensitivities, a very high series speed with a large buffer and an extremely powerful and intelligent autofocus system, all in a weather- and dust-resistant body that can take a beating. Anyone who has to rely on their camera for their livelihood will be happy to pay the price.