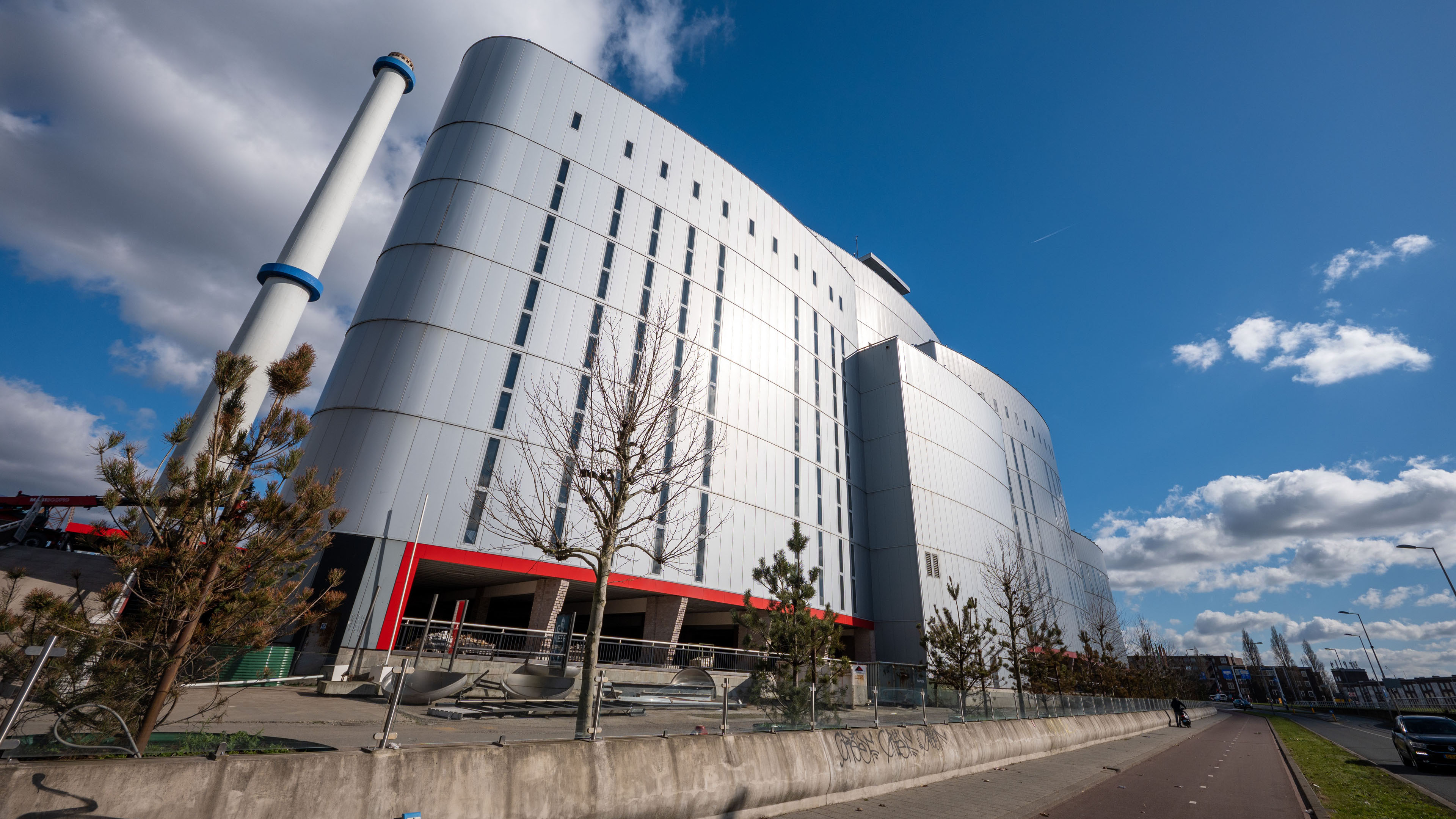 The Panasonic LUMIX S 14-28mm F4-5.6 MACRO is a compact, lightweight and affordable super wide-angle zoom with many additional features. It has a variable aperture and it is not as bright as the LUMIX S 20-60mm F3.5-5.6.
TESTRESULTS Panasonic de LUMIX S 14-28mm F4-5.6 MACRO:

PRO'S

CONS

Super wide-angle zoom

Good sharpness

Lightweight and compact

Screw filters possible

Macro option

Weatherproof

Attractive price

Not very bright

Slight distortion at 14mm

Sensitive to backlighting
The Panasonic LUMIX S 14-28mm F4-5.6 MACRO allows macro photos at 1:2 magnification.
Introduction
The Panasonic LUMIX S 14-28mm F4-5.6 MACRO is a compact and lightweight super wide-angle zoom. The lens can be used with 77mm screw filters which is a great advantage for both video and, for example, landscape photography. As icing on the cake, the lens can even focus so close that you can take macro photos with it. It is also weatherproof and quite affordable. Panasonic gets that done by using variable and not overly ambitious brightness. The lens is F4 at 14mm and F5.6 at 28mm.
As a result, this is not a lens for photojournalists or astrophotography. But for landscape photography or interior and architecture shots where you mainly work at F8 or F11, it is no problem at all. It is also an excellent travel lens, with its low weight and compact size. Panasonic has a Lumix 7-14mm F4 G Vario for its Micro Four Thirds cameras. It offers similar image angles on the smaller MFT sensor, but cannot be used with screw filters and weighs only 45 grams less.
The Panasonic LUMIX S 14-28mm F4-5.6 MACRO makes a great combination together with the LUMIX S 20-60mm F3.5-5.6, which weighs about the same and is even slightly more compact. A lens similar to the Panasonic LUMIX S 14-28mm F4-5.6 MACRO is the Nikkor Z 14-30mm F4 S.It has a fixed brightness of F4, but is a bit bigger and heavier, the filter size is larger, the shortest focusing distance is longer and the Nikkor costs about 2x as much as the Panasonic. The Nikkor is a lens in the more professional S-series, but the Panasonic hardly seems to concede anything to the Nikkor in terms of build quality.
Of course, there are other options for users of L-mount cameras. These are brighter, but also all much more expensive and heavier and usually offer just a little less wide angle. Leica, for example, has the handsome but firmly priced Super-Vario-Elmar-SL 16-35 F3.5-4.5 ASPH and Panasonic has the LUMIX S PRO 16-35mm F4 with the same range and with a fixed brightness across the entire range.
In terms of price, the Sigma 16-28mm F2.8 DG DN Contemporary is the closest. It does not reach the Panasonic's 14mm, but it is not much bigger and heavier and only slightly more expensive, has a fixed brightness of F2.8 and can be used with filters. The only real alternative if 14mm is really important is the 14-24mm F2.8 DG DN Art van Sigma. That one has a nice, fixed brightness of F2.8 across the entire range and particularly good image quality, but the range is still a bit smaller, the lens is clearly bigger and heavier and almost twice as expensive, and you can't use screw filters on it. So the Panasonic LUMIX S 14-28mm F4-5.6 MACRO has many pluses despite its somewhat low brightness.
Construction
The LUMIX S 14-28mm F4-5.6 MACRO is a light and compact lens. It is slightly longer than it is wide and its greatest width is at the front. That's also where the focus ring is. The zoom ring is roughly in the middle, in the narrower part. The lens has markings for the zoom position. At the bottom is an AF-MF switch. The lens does not have image stabilisation, but all Panasonic cameras that this lens fits on have stabilisation in the body that handles the short focal lengths of the LUMIX S 14-28mm F4-5.6 just fine.
The Panasonic LUMIX S 14-28mm F4-5.6 MACRO is weatherproof and has gaskets around all moving parts. This makes it resistant to splash water and dust and frost-resistant down to -10 degrees Celsius.
The optical design consists of 14 elements. The lens contains 1 aspherical lens made of ED glass, 1 aspherical lens, 3 lenses made of ED glass and 1 lens made of UHR glass. These should counteract distortion and chromatic aberrations. The aperture has 7 rounded blades. According to Panasonic, it can be adjusted in very small steps, so exposure adjustments during filming are very smooth. The filter size is 77 mm and the lens comes with a lens hood.
Focus
The LUMIX S 14-28mm F4-5.6 MACRO has fast autofocus that can be adjusted up to 240 times per second. Manual focus can be set – depending on the camera – either linear or non-linear. With linear manual focusing, the size of the focus stroke can be set from 90 to 360 degrees in 30-degree increments. Focus breathing is kept to a minimum so that shifting the focus during filming does not lead to a zoom effect.
The shortest focusing distance is 15 centimeters, which is very little. This allows a magnification ratio of 0.5x or 1:2 at 28mm. That's not exactly 1:1 macro yet, but there are more manufacturers who already consider this macro and for a zoom like this one, that's pretty special.
Image quality
The MTF curves of the LUMIX S 14-28mm F4-5.6 MACRO show decent results at full aperture and the lens does not disappoint in practice either. There is a small and gradual gradient of sharpness towards the corners. Especially for wide-angle lenses, this is not surprising. Interestingly, the 14-28mm performs slightly better at its widest wide-angle mode than at the 28mm mode. At the longest focal length, the corners run away slightly more. You are then already at F5.6 and aperturing much is then not possible without suffering from loss of sharpness due to diffraction. The contrast is very good. No, this lens is not as sharp as, for example, the 14-24mm F2.8 DG DN Art by Sigma, but in practice you won't easily see the difference either, unless you take the same photo with both lenses immediately after each other. And considering the relatively low price of the LUMIX S 14-28mm F4-5.6, that's quite an achievement.
Without corrections, there is barrel distortion across the entire range. At 28mm it is only a little, at 14mm it is quite a lot. With the corrections on, some of the distortion can still be seen at 14mm, but after that, the lens is almost completely distortion-free.
The vignetting shows roughly the same picture: without corrections quite minor at 28mm and clearly firmer at 14mm. With corrections on, there is still some vignetting at 14mm, both at full aperture and at F5.6 and F8, but at 28mm it is negligible in practice.
If we had to name one point of this lens on which it scores less, it would be sun stars. You do get them with some aperturing, but they are a bit messy, they bleed out and so are not nicely pointed. Also, the lens is not completely free of reflections in the backlight. At times, you can get a big green blob in the photo. This can often be counteracted with a slightly different position of the camera. Chromatic aberrations are another strong point of the 14-28mm. They are virtually absent.
| | |
| --- | --- |
|   | Panasonic the LUMIX S 14-28mm F4-5.6 MACRO |
|   | specifications |
|   |   |
| field of view (diag) | 114°-75° |
| sensor format | Small image |
| min. setting distance | 15 cm |
| filter diameter | 77mm |
| diaphragm blades | 7 |
| image stabiliser | no |
| dimensions (dxl) | 84×90 mm |
| weight | 345 gr |
| bayonet connection | Leica L |
| details | 1:2 Macro |
| importer | |
| retail price | € 799,- |
|   |   |
| separating power/10 | 8.5 |
| contrast/10 | 9 |
| chromatic aberration/5 | 5 |
| distortion/5 | 4 |
| vignetting/5 | 4 |
| autofocus/5 | 5 |
| overradiation/5 | 4 |
| implementation/10 | 8 |
|   |   |
| final rating | 8.6 |
Conclusion test LUMIX S 14-28mm F4-5.6 MACRO
The Panasonic LUMIX S 14-28mm F4-5.6 MACRO is so light and covers such a handy range that you actually want to have it with you at all times when you go out with your camera.
Lenses like the Panasonic LUMIX S 14-28mm F4-5.6 MACRO should have every brand for its small-frame cameras. Of course, there are situations that call for a professional wide-angle zoom with a fixed brightness of F2.8. And yes, those are bigger, heavier and cost more and that makes sense. But not everyone wants to run with that all the time. A lens like the Panasonic LUMIX S 14-28mm F4-5.6 MACRO is so light and covers such a handy range that you actually always want to have it with you when you go out with your camera. It's perfect for those unexpected expansive landscapes or unusual but cramped interiors. The lower brightness is often not a problem, as modern 35mm sensors still deliver good results even at high ISOs, and long shutter speeds out of hand are quite possible thanks to built-in image stabilisation in cameras. If such a lens is then also weatherproof and sharp, suitable for macro and can be used with standard screw filters, what more could you want? We find the price surprisingly low.